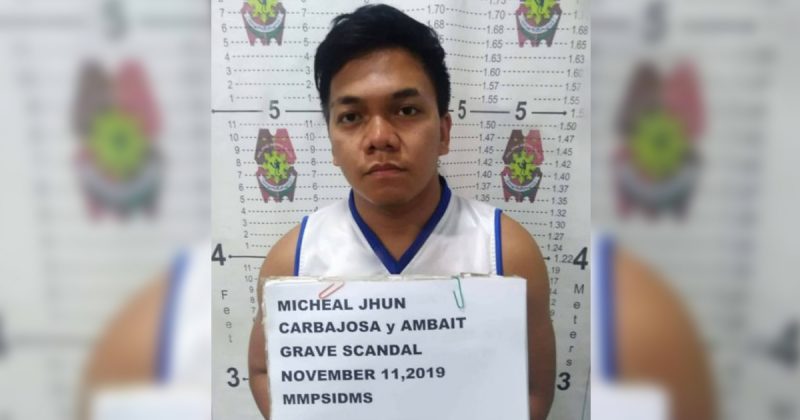 MALAY, Aklan – A man landed in jail for allegedly flashing his "private parts" to an Israeli national in Boracay Island here.
The 22-year-old Micheal Jhun Carbajosa of Barangay Botongon, Estancia, Iloilo was charged with grave scandal for indecent exposure.
According to police investigation, the female complainant – whose name was withheld – was doing her morning yoga exercise at the Bulabug Beach when Carbajosa approached her and asked some of her personal details.
She said the suspect insisted to join her but she refused, saying she wanted to be alone.
Getting uncomfortable with Carbajosa's presence, the Israeli national asked the suspect to leave but the latter instead stood in front of her, allegedly took off his pants and started the indecent exposure. The Israeli then shouted for help, forcing Carbajosa to panic.
The suspect tried to run away but bystanders in the area pursued him – causing his arrest.
"It's not the first time that indecent exposure of this kind happened, but perhaps the first of its kind in a sense that it happened in a broad daylight and within a place teeming with people. This apparently shows the alarming temerity of some individuals here in exposing sexual arousal," a religious leader said. "There is really a need for the church to focus more on value formation with special reference on fighting one's sexual thoughts."
"The threat to our visiting tourists, especially women, is really, clearly present and we have to do something about it," he added.
Carbajosa was now detained in the custodial facility of the Bureau of Jail and Management Penology.(With a report Noel Cabobos/RadyoTodo/88.5FM/PN)