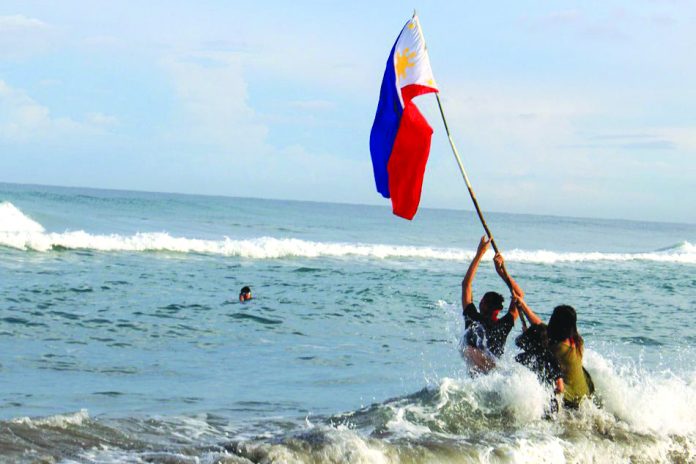 MANILA – Malacañang said the protection of marine environment in the West Philippine Sea was one of the top concerns of President Rodrigo Duterte's administration.
Presidential Spokesman Salvador Panelo made the remark after the Supreme Court (SC) issued the Writ of Kalikasan, directing the government to protect and rehabilitate marine areas in the WPS.
"We stress the essence of Writ of Kalikasan, which is the protection of marine ecosystem of the West Philippine Sea," Panelo said. "It is already a top concern and agenda of the government."
Included in the areas petitioned to the SC by the Integrated Bar of the Philippines and fishermen from Palawan and Zambales were Panatag (Scarborough) Shoal, Ayungin (Second Thomas) Shoal, and Panganiban (Mischief) Reef.
"Whatever the outcome of the petition, we assure the nation that this administration is committed to protect the sovereignty of our country and our marine environment against any and all who will attempt to assault or violate them," he said.
The palace official said the government filed diplomatic protests to assert the country's sovereignty in the WPS.
"While we promptly made a series of diplomatic protests using the mechanism of diplomacy to assert our rights, we also undertook protective measures," Panelo said.
"We are cautious not to perform provocative acts that may trigger armed hostilities between the contesting countries which may risk the lives of our countrymen and cost irreparable damage to our land," he added.
In July 2016, the Permanent Court of Arbitration in The Hague recognized the Philippines' sovereign rights in its 200-nautical mile exclusive economic zone in the West Philippine Sea.
However, China refused to recognize the ruling and has built artificial islands, prohibited Filipinos from fishing, and interfered in petroleum exploration in the disputed territory. /PN