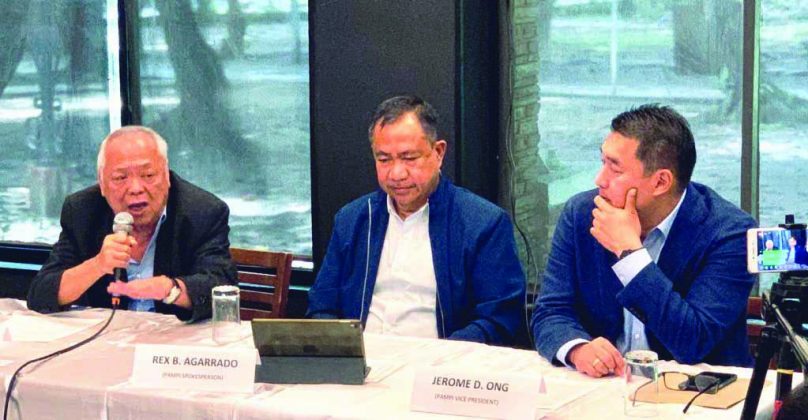 THE African Swine Fever (ASF) scare is threatening to shrink the meat processing sector's production value since high-demand provinces in the Visayas have banned live hogs and pork products from Luzon.
Cebu and Bohol, which account for 10 percent to 15 percent of the total national sales of processed meat products, imposed a total ban on hogs and pork products from Luzon.
The provincial government of Cebu has imposed a total ban on pork and pork products from Luzon early this week, while the Bohol provincial government imposed the ban in late August on reports of a possible ASF outbreak in Rizal and Bulacan.
The industry is bearing the brunt of Cebu and Bohol's total ban, said Jerome Ong, vice president of the Philippine Association of Meat Processors Inc. (PAMPI).
The processed meat industry is a P300-billion industry, with various segments that would be impacted by the ASF scare, Ong said in a press conference in Quezon City on Friday.
"Iba-iba 'yung epekto niyan. Meron sa hamon, hotdog, de lata…Maybe 'yung P300-billion sector namin will shrink by about five percent to 10 percent, or it will go down to about P270 billion to P285 billion, rough estimate," Ong noted.
"So kung hindi mali-lift 'yung ban, 'yung ine-expect namin na minimum na magiging impact…is 10 percent to 15 percent," he said.
"However, merong ripple effect 'yung scare factor. Pati sa mga probinsiya na walang total ban pwedeng bumaba ang consumption. So pwedeng maging more than 10 to 15 percent ang impact," he added.
PAMPI spokesperson Rex Agarrado noted the ASF scare could spur a "domino effect" on consumer behavior.
"Consumer perception destroyed the credibility of processed meat products," Agarrado noted.
The notion that processed pork-based products are the carriers of ASF virus is "totally false…because processed meats, processed pork-based products are cooked at temperatures ranging from 70 degrees Celsius to 116 degrees Celsius for 40-60 minutes," he said.
"At these temperatures, the ASF virus is killed," Agarrado emphasized.
The World Organization for Animal Health has said that the ASF virus is highly resistant to low temperatures, but can be "inactivated" by heat treatment at 56°C for 70 minutes or 60°C for 20 minutes.
"PAMPI members use pork raw materials that come only from sources—local or foreign—that are free from ASF," Agarrado said.
PAMPI is hoping that the ASF problem is temporary and that the government will be able to address the situation as fast as possible.
Ong is urging the Department of Agriculture to come up with the consolidated guidelines on how local government units and the industry could address public misconception on pork consumption.
"PAMPI fully supports the government in suppressing the ASF outbreak via programs that will benefit not only the…hog raisers and the meat processors but also all other stakeholders," he said. (GMA News)