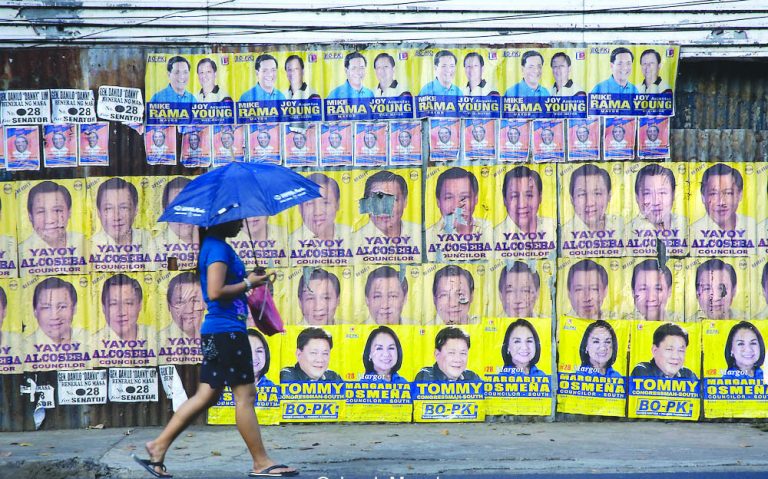 MANILA – The Department of Interior and Local Government (DILG) is set to release the list of politicians involved in the illegal drug trade before the start of local campaign period on March 29.
DILG secretary Eduardo Año said he will meet with Philippine Drug Enforcement Agency (PDEA) director general Aaron Aquino and Dangerous Drugs Board (DDB) chairman Catalino Cuy this week to thresh out the details of the release.
"In due time we will release it. The start of local election campaign will be on March [29], before that period we will make public the list," Año said in an interview over the weekend.
He added: "We do not want those innocent to get involved in this. It would be unfair to them."
Año also said he, PDEA and DDB "will ask the President for instructions on the release."
The Philippine National Police (PNP) recently said it is still making sure if there is enough evidence against politicians allegedly involved in the drug trade before making the narco-list public.
"In the past we have heard lots of stories about politicians using drug money to fund their campaign, but we have to base our statements on evidence, on hard facts," PNP spokesman Senior Superintendent Bernard Banac said.
He added: "Our gathering of information is ongoing and there has to be credible witnesses, evidence. As far as the PNP is concerned, we will continue to enforce the law. Whether you're a politician or not, if you get into illegal drugs, then we'll go after you and arrest you and put you in jail."
Año earlier said there were at least 93 local officials included in the drug list of the Philippine Drug Enforcement Agency. Of these, 58 were mayors./PN