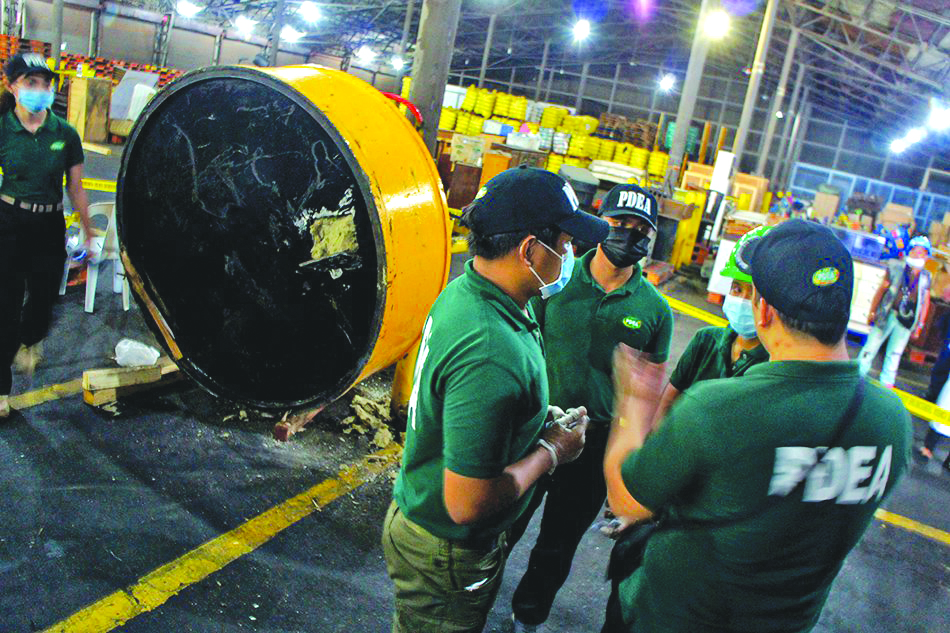 MANILA – The National Bureau of Investigation (NBI) on Thursday charged former Bureau of Customs (BOC) chief Isidro Lapeña and several others for their involvement in the multibillion-peso shabu shipment mess.
Lapeña, who is the current director general of Technical Education and Skills Development Authority, was slapped with complaints for dereliction of duty, grave misconduct and graft before the Department of Justice (DOJ).
"Despite the lapse of time, Commissioner Lapeña did not file any case against the shippers or consignees of the magnetic lifters, which should have been done upon discovery of the goods by misclassification, since it is very obvious that the declaration made by the shipper is not the same as what were intercepted," the NBI said.
It added: "While it is true that in drug-related cases, the illegal drugs is the corpus delicti, we believe that such requirement has been satisfied in this case."
Former BOC intelligence officer Jimmy Guban, meanwhile, faces two complaints for violation of Section 4 of Republic Act 9165, or importation of illegal drugs, while around 40 others face complaints for importation of drugs.
The case against the respondents stemmed from the discovery of two abandoned magnetic lifters at the Port of Manila in August 2018 which contained 355 kilos of shabu worth P2.4 billion.
Similar lifters were discovered abandoned at a warehouse in General Mariano Alvarez, Cavite a day later which PDEA believes to have contained 1.6 tons of shabu worth an estimated 11 billion pesos.
The two incidents became the subject of several Senate and House hearings, with former Customs Commissioner Lapeña initially denying that the magnetic lifters found in Cavite contained shabu./PN