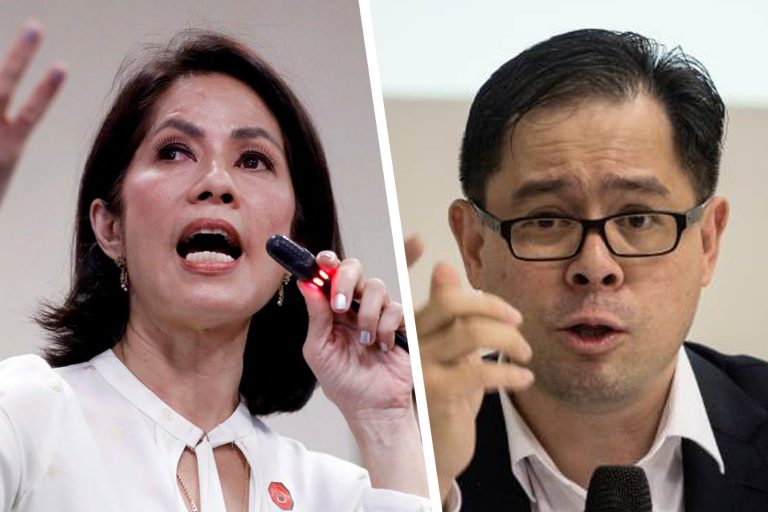 MANILA – The Philippine Nickel Industry Association (PNIA) has belied claims made by President Duterte that miners conspired and lobbied against Gina Lopez to stop the powerful congressional body from approving her appointment as Environment secretary.
"I don't think there was any conspiracy," PNIA president Dante Bravo said in a news forum in Quezon City.
He emphasized that Lopez was not the only Cabinet official who was rejected by the Commission on Appointments in 2017.
The appointments of Foreign Affairs secretary Perfecto Yasay Jr., Agrarian Reform secretary Paeng Mariano, Health secretary Pauline Ubial, and Social Welfare secretary Judy Taguiwalo were also rejected.
On July 4, President Rodrigo Duterte said there was likely a "conspiracy" behind CA's decision in May last year to reject Lopez's appointment at the Department of Environment and Natural Resources.
"So nung si Ma'am Gina tinanggal ng Commission on Appointments, it was maybe because she became very strong against the business sa mining industry," the President said.
"I think there was a conspiracy to remove her. And they did. Well, anyway, the rest is history. She was doing well. She was going against moneyed people and she was against the destruction of her native land," Duterte noted.
Bravo said a deeper look into the process why Lopez was rejected would show that it was really based on merits.
Bravo said the industry is open to a dialogue with the President to address miscommunications about the sector.
"We are supportive of the President and his concern about responsible mining … Whatever is the program of the government to improve the industry, we are very supportive," he said.
"At the same time, we hope to be recognized for our contribution, be understood better, and what we do that we are very serious about environmental compliance," Bravo noted.
The mining industry has an ongoing dialogue with the government on the plan to ban open-pit mining.
Bravo said the ban on open-pit mining will not affect the nickel industry as extracting the mineral does not require an open-pit approach. (GMA News)