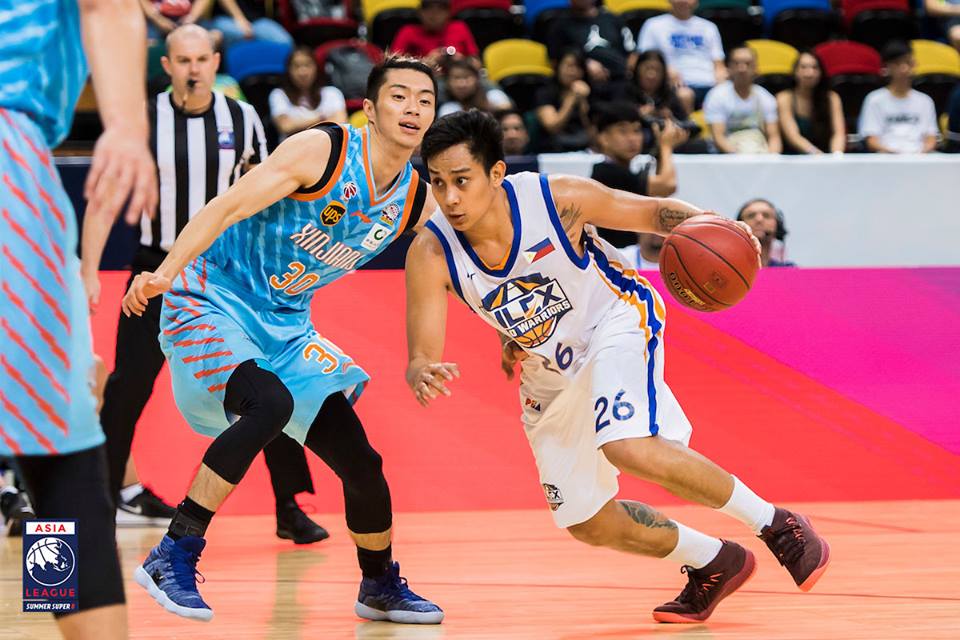 MANILA – NLEX Road Warriors clawed back from 17 points down to stun Xinjiang Flying Tigers 88-78 at the close of 2018 Asia League Summer Super 8 eliminations on Friday at the Macau East Asian Games Dome.
JR Quiñahan led the way with 18 points, with 11 coming in the final quarter, while Kenneth Ighalo and Mark Jayven Tallo contributed 17 and 12 points, respectively, for Road Warriors.
With the victory Road Warriors advanced to the semifinal round against Guangzhou Long Lions, which was still being played as of Saturday night. Blackwater Elite, meanwhile, failed to advance due to inferior quotient.
Road Warriors had a strong start and was up 13-11 on back-to-back triples by Asi Taulava but Flying Tigers countered with outside shots to build its largest lead in the match 45-28.
In the third period NLEX had a huge run behind Ighalo and Tallo to tie the scores 53-all before taking the lead 63-59 on 5 straight points from Emman Monfort and Ronjay Buenafe.
Road Warriors continued its scoring run in the fourth quarter with Quiñahan waxing hot to extend the lead 76-68 on a layup by Tallo before building its largest lead on a trey by Quiñahan in the dying seconds of the game.
"The boys just played with a lot of heart," said NLEX head coach Yeng Guiao. "And even if this is a side tournament, even if it's a minor tournament, I felt like I have a newfound respect for the guys, especially sa mga bago."
Sun Tonglin led the way with 16 markers to go along with seven assists and five rebounds for Flying Tigers./PN