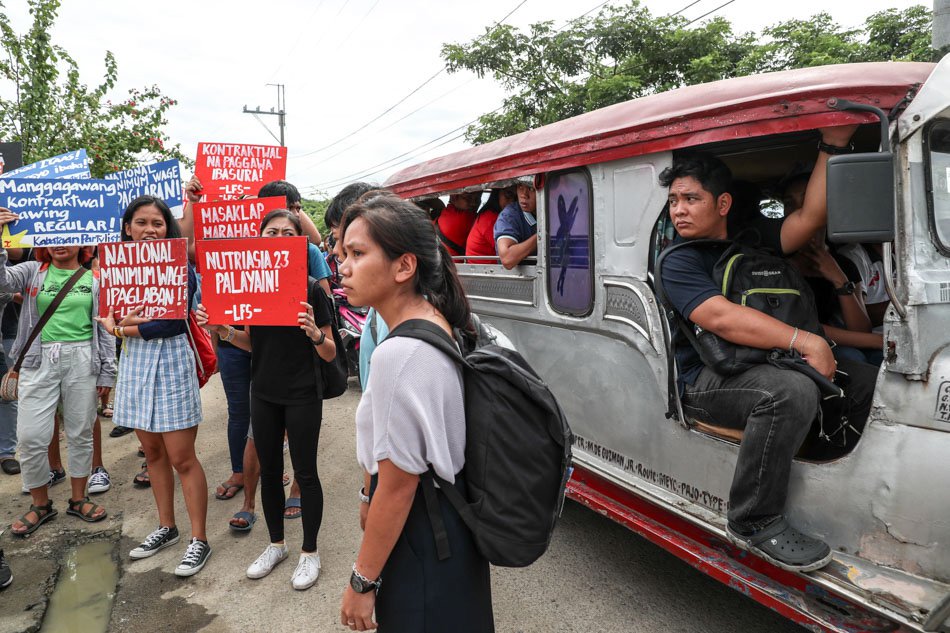 MANILA – Condiment giant NutriAsia has asked for fairness amid calls to boycott its products amid its controversial labor dispute.
"We respect everyone's opinion on the matter. But we ask for fairness, objectivity and openness to listen to both sides," NutriAsia said in a statement.
Calls to boycott the company trended online after violence erupted at a picket line at the company's plant in Bulacan, resulting in the arrest of some 20 people and injuries to nearly 30 people from both sides.
Among those injured was an elderly woman who was captured bleeding heavily from the nose. Her photos quickly went viral, leading to netizens sharing the boycott hashtag.
Social media was filled with photos of users throwing away NutriAsia products, as well as posts encouraging the use of alternative condiments that they can use in their stead. Brands under NutriAsia include Datu Puti, Silver Swan, Mang Tomas, UFC, Papa, Golden Fiesta, and Locally.
NutriAsia said that they "continue to remain steadfast to our commitment to fully comply with the law and protect the employment of thousands of Filipinos providing for their families."
"Rest assured that we will continue to bring you quality products that have been part of your meals through the years," it said.
Kilusang Mayo Uno, meanwhile, has called on the public to continue supporting NutriAsia workers by boycotting the company's products until laid-off workers are reinstated and regularized.
"We thank the Filipino people for their overwhelming support for our workers' plight for regular jobs, living wages and respect for trade union and human rights," KMU Chairperson Elmer "Bong" Labog said.
Blame game
The two sides have pointed fingers about the start of violence in the picket.
Jerome Adonis, Secretary General for progressive group Kilusang Mayo Uno (KMU) claims that the protest only turned bloody when "over 100 security forces, including at least 30 policemen, brutally broke up the picket line and dispersed the protesters" after an ecumenical prayer service held in support of the strike.
NutriAsia spokesperson Thelma Meneses alleged that they have video evidence of protesters throwing rocks at NutriAsia's security guards and police during a strike by 300 workers and their supporters on Monday. (GMA News)