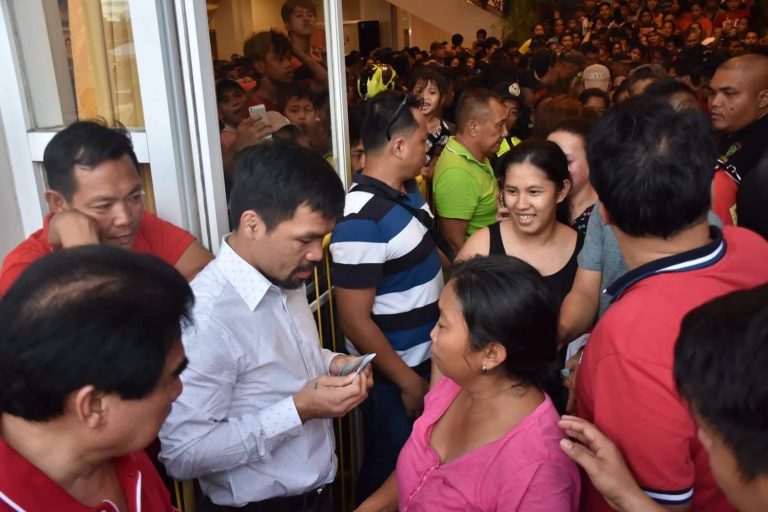 BACOLOD City – Sen. Manny Pacquiao gave away about P4.1 million in cash to several residents of this city on Oct. 17 at the Bacolod City Government Center.
Last month, the senator distributed about P1.5 million when he was here attending a game of the Maharlika Pilipinas Basketball League – which he founded – at the University of Saint La Salle. It was the homecourt game of the Bacolod Master Sardines.
On Wednesday, Pacquiao came back to again watch the second homecourt game of the Bacolod Master Sardines versus the Cebu City Sharks. The Bacolod team lost, 80-85, to Cebu.
Pacquaio distributed his personal money to the residents for almost an hour at the lobby of the Bacolod Government Center.
According to the senator, he is happy to share his money to others because he also experienced being poor.
Meanwhile, the senator said he is looking for a property where he can build his "Pabahay Program" in this city.
Pacquiao is the second richest senator in the country today, based on senators' latest statements of assets, liabilities and net worth.
A boxing champion-turned-senator, Pacquiao reported a net worth of P3 billion.
He is second only to Sen. Cynthia Villar who remains the richest member of the Senate with a net worth of P3.53 billion and no liabilities as of June 30, 2019.
Villar's family has interest in property and shopping malls./PN