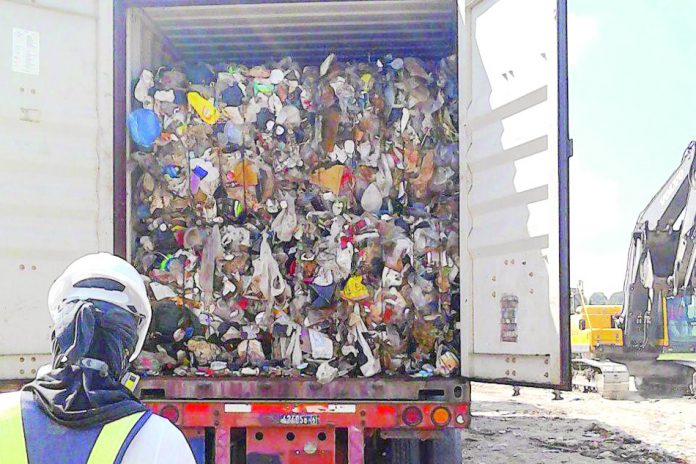 MANILA – President Rodrigo's threat of war against Canada over heaps of trash illegally shipped to the Philippines was just an "expression of outrage", according to Malacañang.
Presidential spokesman Salvador Panelo clarified the President does not intend to engage Ottawa in war but serious in his warning to return the garbage shipment.
He added that Duterte's statement was just a "figure of speech."
"That was an expression of outrage couched in a very strong term," Panelo explained.
Duterte said he wanted the trash shipment from Canada returned to Ottawa's shores, even warned that the issue might spark a war.
"Awayin natin ang Canada. We'll declare war against them, kaya man natin sila. Isauli ko talaga ah tingnan mo," the President earlier said.
Duterte was referring to 103 containers of Canadian waste, consisting of household trash, plastic bottles and bags, newspapers, and used adult diapers, that arrived in Manila in batches from 2013 to 2014. Trash from at least 26 containers has been buried in a Tarlac landfill.
Following Duterte's remarks, Canada affirmed its commitment to working with the Philippine government to address the problem. However, it did not comment on the Philippine leader's supposed war threat. (ABS-CBN News)