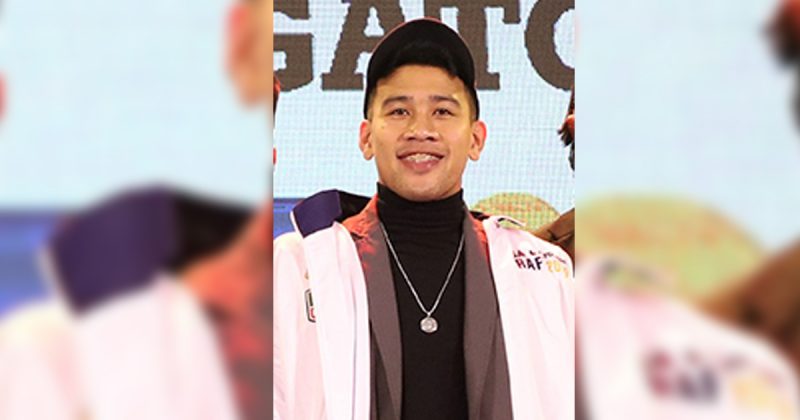 MANILA – Ilonggo guard Clint Doliguez headed the list of four Western Visayas players selected at yesterday's 2019 PBA Rookie Draft at Robinsons' Place in Ermita, Manila.
The Iloilo City native Doliguez, a three-point gunner and part of San Beda University Red Lions' championship runs in the NCAA, was drafted sixth overall by Rain or Shine Elasto Painters in the regular draft.
Bacolodnon Kib Montalbo was selected by TNT KaTropa at No. 11 while Ilonggo Yankie Haruna was picked by Magnolia Hotshots at ninth pick in the second round.
Bacolodnon Spencer Pretta, meanwhile, was selected by Phoenix Pulse Fuel Masters in the fourth round as another Bacolod City native, Jeramer Cabanag, was picked by NLEX Road Warriors.
George Isaac Go was selected first by Columbian Dyip in the Gilas Pilipinas special draft followed by Rey Suerte to Blackwater Elite, Matt Nieto to NLEX Road Warriors, Allyn Bulanadi to Alaska Aces, and Mike Nieto to the Painters.
In the regular draft, the Dyip made Roosevelt Adams the No. 1 pick followed by Maurice Shaw (Elite), Mike Ayonayon (Road Warriors), Barkley Ebona (Aces), Adrian Wong, Doliguez, and Prince Rivero (Painters), Sean Manganti (NorthPort Batang Pier), Aris Dionisio (Magnolia Hotshots), Arvin Tolentino (Barangay Ginebra San Miguel Kings), and Christian Balagasay (Dyip) to close the first round.
Drafted in the second round were Jerrick Balanza (Kings), Richard Escoto (Elite), William McAloney (Road Warriors), Rey Publico and Jaycee Marcelino (Aces), Aaron Black (Meralco Bolts), Vince Tolentino (Painters), Amiel Soberano (Road Warriors), Haruna (Hotshots), Kent Salado (Kings), Wendell Comboy (Painters), and Renzo Subido (Batang Pier).
Picked in the third round were Bonbon Batiller (Dyip), Chris Bitoon (Elite), Gelo Vito (Road Warriors), Ralph Tansingco (Phoenix Fuel Masters), Michael Canete (Bolts), Luke Parceco (Painters), Cris Dumapig (Batang Pier), Alvin Capobres (Hotshots), Fran Asuncion (Kings), Simon Camacho (KaTropa), and Travis Thompson (San Miguel Beermen).
Selected in the fourth round were Marco Balagtas (Dyip), Jaypee Marcelino (Road Warriors), Pretta, Dexter Zamora (Batang Pier), Valandre Chauca (KaTropa) and Daniel de Guzman (Beermen), while in fifth round were Cabanag, Jeff Santos (Fuel Masters) and Von Tamberling (Beermen)./PN