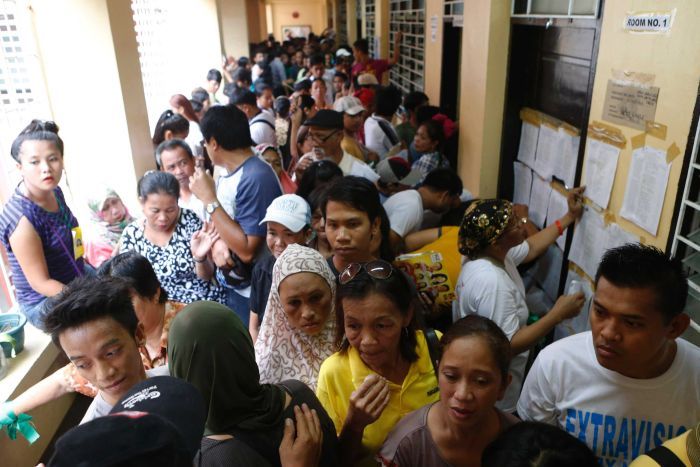 MANILA – Resistance to corruption has emerged as the top trait Filipino voters are looking for in senatorial candidates, a recent survey showed.
One fourth of 1,440 Filipino adults asked in the survey said they are looking for senatorial candidates who "will not be corrupt," a study conducted by the Social Weather Stations from Dec. 16 to 19, 2018 showed.
Some 22 percent of the respondents, meanwhile, said they would support bets who are perceived to have "concern for the poor."
The survey was commissioned by Stratbase ADRi, a research organization chaired by former Foreign Affairs secretary Albert del Rosario.
Other top qualities important for Filipino voters when choosing a senatorial bet are "good personal characteristics" (21 percent), "trustworthiness" (21 percent) and "helpful to those in need" (20 percent).
Notably, on the bottom of the list were qualities such as political will and intelligence, which only posted 3 percent.
Candidates who "can give solutions to the country's problems" got 9 percent. And those who "have faith in God" got only 5 percent.
Respondents from Metro Manila valued trustworthiness the most, while those from balance Luzon and Visayas were more keen on supporting candidates who "will not be corrupt."
"Good personal characteristics," meanwhile, was most important for respondents from Mindanao.
The survey has a margin of error of +/- 2.6 percent.
The survey was released nearly a month and a half into the campaign period, and weeks after Hugpong ng Pagbabago campaign manager Davao City mayor Sara Duterte-Carpio said "honesty should not be an election issue." (With ABS-CBN News/PN)