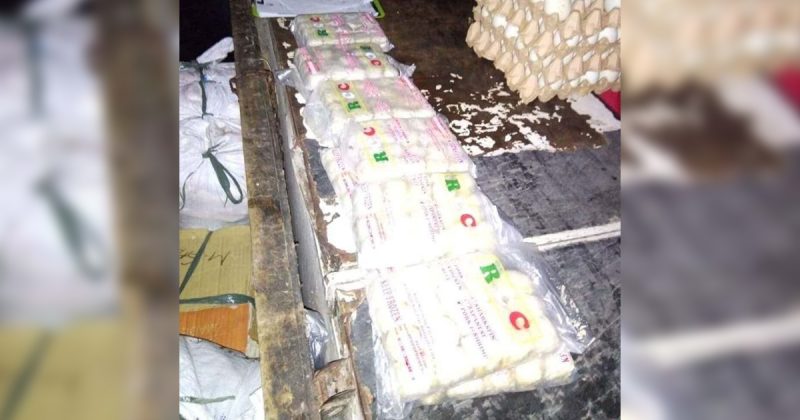 ILOILO City – Eleven packs of pork siomai from Antipolo City in Rizal province were confiscated at the Iloilo Terminal Market, popularly known as "Super", by personnel of the city government's Local Economic Enterprise Office (LEEO).
There is an African swine fever (ASF) outbreak in Rizal.
Mayor Jerry Treñas last month issued an executive order banning all meat and meat products from areas hit by ASF.
According to LEEO head Ariel Castañeda, the confiscated siomai – or shumai, a type of traditional Chinese dumpling – were endorsed to the City Veterinary Office and City Health Office "for processing."
The siomai packs, seized on Oct. 30, did not have proper documentation, said Dr. Tomas Forteza, city veterinarian, but they were able to ascertain that these entered the city through Roxas City in Capiz province.
Specimens from the siomai would be sent to the Food and Drug Administration in Manila for laboratory analysis.
Siomai filling in this country is often ground pork, beef, shrimp, among others, combined with extenders like garlic, green peas, carrots and the like which is then wrapped in wonton wrappers. It is commonly steamed, with a popular variant being fried and resulting in a crisp exterior.
To regulate the transport of meat, the Department of Agriculture (DA) and Bureau of Animal Industry (BAI) set requirements that must be met via Administrative Order (AO) No. 4. These are the following:
* veterinary health certificate (VHC) and veterinary shipping permit
* livestock handler's permit
* livestock and poultry transport / carrier certificate
* certificate of vehicle registration
* disinfection clearance
* farm registration
AO No. 4 also bans meat and its byproducts from countries with ASF (Latvia, Poland, Romania, Russia, Ukraine, Luxembourg, Belgium, Bulgaria, Moldova, Vietnam, Cambodia, Myanmar, Lao Peoples Democratic Republic, South Korea, and China).
"I already alerted the DA and BAI nga nagalusot gihapon diri from Roxas City. Nalutsan kita," said Forteza.
Following the siomai confiscation, the city government strengthened its monitoring and surveillance of meat.
The ASF Monitoring and Surveillance Task Force now has 40 personnel to inspect markets and stores, and scrutinize meat entering through seaports.
ASF causes high fever, loss of appetite, hemorrhages, and death among domestic and wild pigs. It does not pose a health risk to humans.
There is no known vaccine against ASF.
The Regional Agri-Fishery Council recently recommended to the Department of Interior and Local Government (DILG) in Western Visayas to press local government units into passing ordinances temporarily banning "the crossing of live pigs among provinces and cities in Region 6 while there is a threat of ASF."/PN