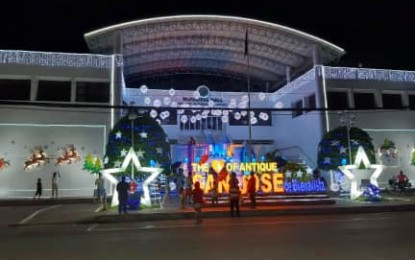 SAN JOSE, Antique – The provincial government and this capital town were planning to relocate their government edifices outside the town proper to avoid traffic congestion.
Governor Rhodora Cadiao on Wednesday said she and San Jose mayor Elmer Untaran have not yet discussed the plans to relocate but the provincial government, according to her, is willing to share the five-hectare lot in the proposed relocation site in Barangay Supa here.
The provincial government is planning to purchase the lot within the year, Cadiao added.
"The capitol has to be relocated in a wider area where there could be parking space for the government vehicles and even of the employees," she said.
Meanwhile, Untaran said the town hall is located in the busy business area of the town where there are banks and other establishments.
"Traffic is really a problem," Untaran added, saying some vehicles are parked along the roadside causing traffic.
He said relocating the town hall outside of the town proper can somehow solve the problem.
"San Jose has no plaza where we could hold programs," he added.
Untaran said he will discuss with Cadiao the relocation of the town hall so the public will find it more accessible for their transactions.(With a report from PNA/PN)