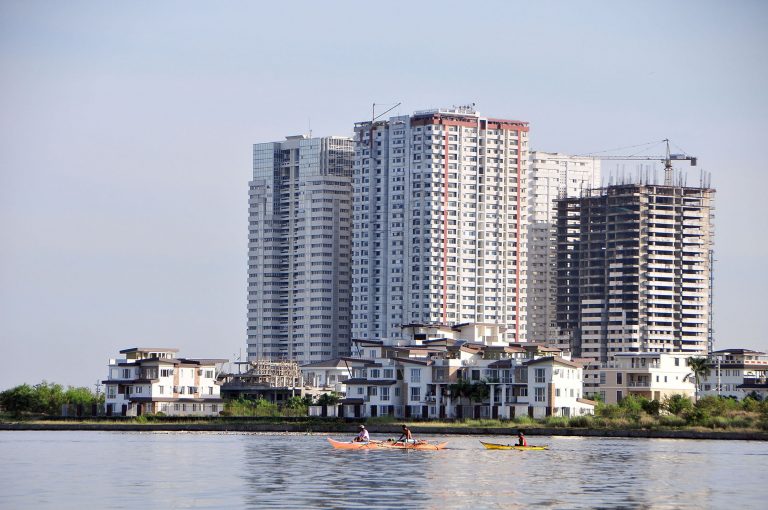 MANILA – Makati City representative Luis Campos Jr. on Saturday called on the Department of Transportation (DOTr) to consider the viability of linking up the planned Sangley-Manila commuter boat service with the new P2-billion Pasig River ferry system already in the works.
"If the DOTr is going to allow new commuter boats to run between Sangley airport in Cavite City and Manila via Manila Bay, then we might as well integrate the service with the Pasig River ferry system," Campos said in a statement.
The DOTr's Maritime Industry Authority (MARINA) had announced that it was set to open applications for private commuter boat operators between Sangley and Manila.
The ferry operation would quickly move passengers to and from Sangley airport, without having to go through the jammed roads between Manila and Cavite.
President Rodrigo Duterte recently ordered the DOTr to activate Sangley as reliever aviation gateway by November to ease aircraft and passenger congestion – the root cause of persistent flight delays – at the Ninoy Aquino International Airport (NAIA).
"Joining together the Sangley-Manila-Pasig River ferry services, possibly via a common terminal later on, might be highly sensible, if we want to encourage the optimization of water buses as an alternate mode of public transportation in and around Metro Manila," Campos said.
In this year's General Appropriations Act, the national government was spending P2 billion to revive the Pasig River ferry system, this time with smaller boats moving faster between stations.
The new money is being spent to build 17 new stations along the 25-kilometer river in the cities of Manila, Mandaluyong, Makati, Taguig, Pasig and Marikina.
The new stations are on top of the 12 previously built for the old and now-defunct ferry service.
Once fully operational, the new Pasig River ferry service is projected to convey some 76,000 commuters every day on water buses – 24 air-conditioned boats with 50 seats each moving through 29 terminals in 15-minute intervals.
The new ferry service forms part of the Pasig River Convergence Program, which being carried out by 10 agencies led by the Department of Budget and Management.
The old Pasig River ferry service collapsed after the lone private operator insisted on deploying bigger boats with 150 seats each that took a longer time to fill. This caused poor ridership due to delayed boat departures and arrivals.
The Metro Manila Development Authority has since been trying to run a makeshift Pasig River ferry service with a limited capacity. (GMA News)