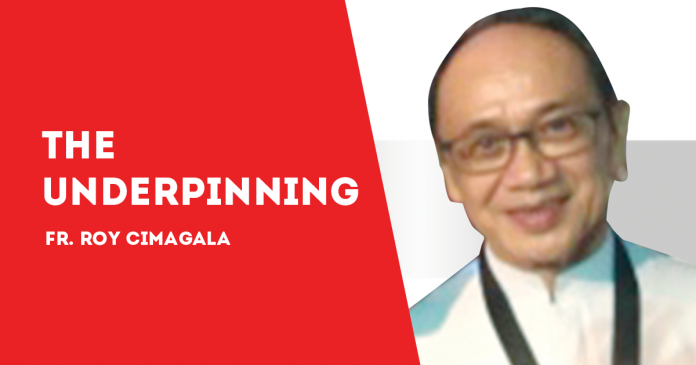 HOW nice and beautiful it would be if we manage to keep ourselves spiritual and supernatural even as we immerse ourselves in the mundane activities and temporal affairs! Let's remember that given the way we are, we are meant to live a life that is both spiritual and supernatural. We are not meant to live only a natural, material and carnal life.
We are God's image and likeness, children of his. Our life will always be or should always be a life in God and with God. Let's feel at home with this fundamental truth about ourselves and do something about it, because while it is God who is the main agent in making our life spiritual and supernatural, we are expected to cooperate and correspond to his will and ways.
And one secret that we can use to keep ourselves spiritual and supernatural is precisely to give some spiritual and religious consideration or meaning to every act we do and to every situation, condition and circumstance we can find ourselves in.
We need to develop the proper attitude, skill and habit of giving spiritual and supernatural considerations to everything that we think about, say and do, so that we can really say that we would always be with God. That is the ideal that we should try to actualize.
One way among many other ways of doing this is to make use of the psalms which are inspired words that express the proper spiritual and supernatural attitude and reaction we ought to have to anything that occurs in our life.
Of course, we have to study and meditate on the psalms well so that we can internalize their real meaning and imbibe the spirit behind the words. We have to know the psalms that are relevant to every act we do and to every situation we can find ourselves in.
For example, when we are happy, we can say internally, "Give thanks to the Lord / for he is good / his love endures forever." (Ps 118, 1) Or, "I thank you, Lord / for your faithfulness and love." (Ps 138, 1)
When we are sad, lonely and tempted, and we need to be reassured, we can say, "Though my father and mother forsake me / the Lord will receive me." (Ps 27, 10) Or, "My refuge and my fortress / my God, in whom I trust." (Ps 91, 2)
When we need to persevere in our struggles and in our effort to reach our ultimate goal, we can say, "Even though I walk through the darkest valley / I fear no evil / for you are with me / your rod and your staff comfort me." (Ps 23, 4)
There are many psalms that truly answer our need to keep us spiritual and supernatural amid the varying conditions of our life.
When we need to process our pain with God, perhaps we can use Ps 22.
When we feel like a failure, or that things have gone from bad to worse, we can say, "Though he falls / he shall not be cast headlong / for the Lord is the stay of his hand." (Ps 37, 24)
It is indeed worthwhile to spend time and effort to familiarize ourselves with the psalms since they express the proper thoughts, sentiments and reactions we ought to have to the different situations of our life. They help us to relate our experiences to God.
Obviously, we have to fight against our tendency to ignore or belittle the importance of the psalms. Given the pervading mindset and culture of our times, we really would need to exert significant effort to appreciate the value of the psalms in our life.
It's indeed a pity that we often disregard the tremendous help the psalms can give us as we go through the twists and turns of our life. The psalms actually can be the gateway to our joy, sanity and ultimate salvation./PN