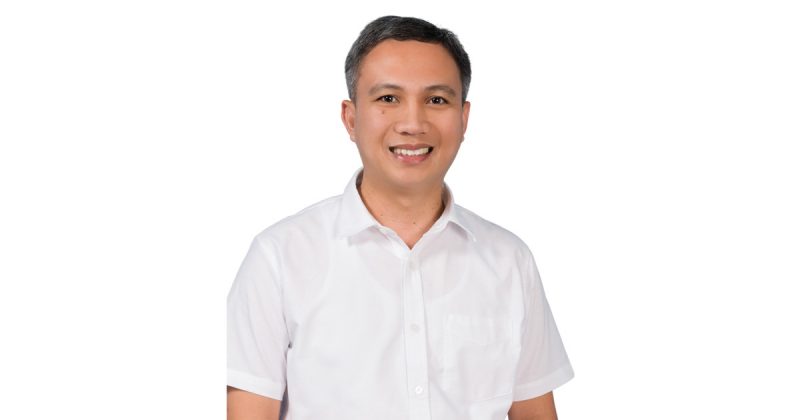 ILOILO – A center that will cater to the legal needs of overseas Filipino workers (OFWs) would do well in Passi City, according to mayoral candidate Atty. Stephen Palmares.
"An OFW center in Passi City will help a lot of families," said Palmares, who served as the City Legal Officer in Passi from July 2007 to July 2013.
He said he plans to tap various national government agencies to set their satellite offices in his proposed OFW center.
This "one-stop shop" will benefit returning OFWs and their families as it will save them time to process government transactions, he stressed.
"Almost half ka time nanda mag uli gina-spend nanda sa pag-process. Kon may OFW center, mas mahapusan sanda. They won't have to go to Iloilo City anymore," said Palmares, a resident of Barangay Imbang Grande, Passi City.
Aside from the OFW center, Palmares also plans to lobby the establishment of a Regional Trial Court and Registry of Deeds office in the component city.
Furthermore, the 38-year-old CPA-lawyer eyes the continued implementation of the local government unit's noteworthy initiatives, like the health assistance program, wherein he served as focal person during his stint as City Administrator from July 2013 to October 2018.
Passi City's health assistance program extends help to Passinhons who are in need of hospitalization and financial aid, among others.
Palmares said programs like this – first implemented under the administration of incumbent Passi City mayor Jesry Palmares – will continue to serve Passinhons should he win in the May 13, 2019 midterm elections.
"Duro dun kita it naubra para sa Passi. Gusto ko makabulig pa gid," he added.
Palmares noted that in 2018, Passi City gained various awards, like the Seal of Good Local Governance from the Department of Interior and Local Government.
Passi was also awarded as the "Best Performing City" in Western Visayas last year, Palmares added.
He said these accolades won't have been achieved if not for their efforts and cooperation as local officials.
Palmares believes that Passi City could soar to greater heights with the right leadership, the reason he took the plunge and ran for mayor./PN