SHE is powerful. She is a mother taking care of her kids. She is a career woman, a force to be reckoned with at work. She is a sister, a shoulder to lean on. She's a daughter, an obedient cherub to her parents. Yes, she is all that because she's a woman!
This Women's Month Celebration, women were truly empowered when JCI-MID Pinay Power 2019 was held from March 7-9, 2019.
The three-day event started at around 5 p.m. with an Opening Ceremony and Art Exhibit Opening at Festive Walk Iloilo.
Not just women, men were also empowered by the talks given by inspiring female speakers whose messages focused on keeping strong despite the trials of life.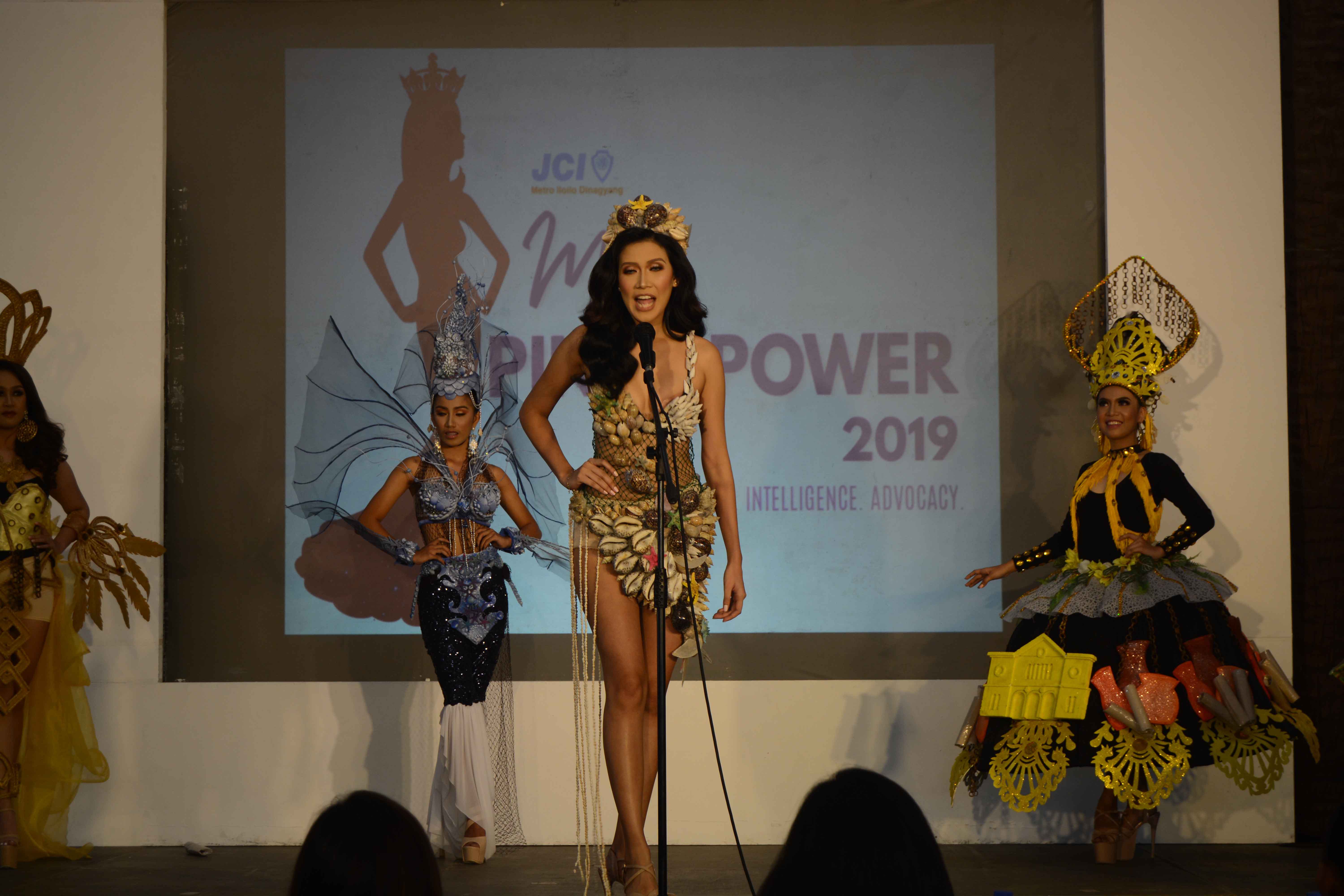 The Art Showcase exhibited the works crafted by women for women. Their subject centered on the beauty of being a woman.
The women powerhouse artists included Rose Rubinos Jabadan, Faith Ann Conlu Rubinos, Pam Reyes, Gina Apostol, Adhara Alcudia Sebuado, Lorellie Lorraine Dumagat, Sasha Cabais, Althea Villanueva, Angelica Tan, Annalyn Trespicio, Bea Gison, Carren Evangelista, Charmaine Española, Ivy Katague, Krys Balmaceda, Madhu Ann Liebscher, Mary Camille Reyes, MJ Solitana, Regine Espinosa, and Sjandra Mae Cubita.
The succeeding days also brought the same level of empowerment as there was a tranquil yoga session with instructor Kate Atienza, Poetry Reading and Open Mic for the subject of women at the time of Tokhang, and Sinetahum, an Ilonggo Youth Film Festival.
The last day of the event was filled with beauty as six candidates competed for the crown of Miss Pinay Power 2019. They shined in their casual wear and long evening gown. They also showed that they are more than just beautiful on the outside as they could slay the question and answer portions too.
Ann Palmares won as Miss Pinay Power 2019, Ruth Pajarito Laurio was 1st runner up, and Kaye Isabelle Deypalubos as 2nd runner up respectively.
Through JCI's Pinay Power 2019, the strength of a woman was shown through art, poetry, and pageantry.
As what one of the speakers, Faith Ann Conlu Rubinos said, a woman must "forgive, be grateful, and keep the faith!"./PN