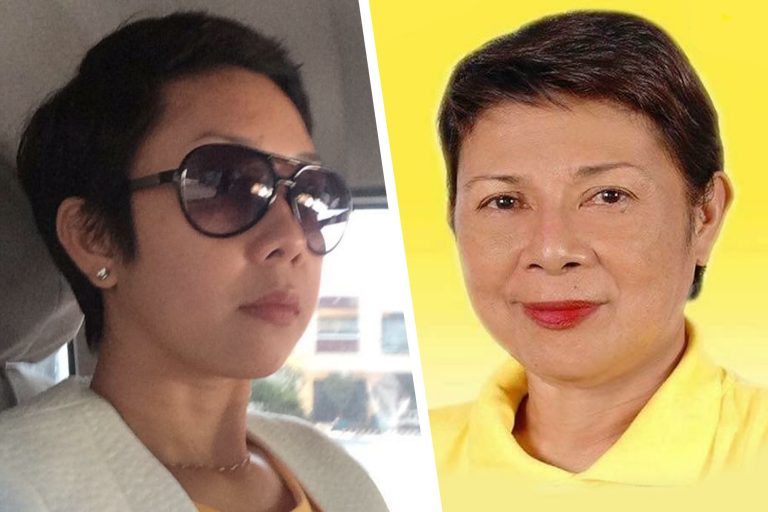 ILOILO City – A hold departure order has been issued against the Valderrama, Antique town mayor and her daughter in connection with the estafa case filed against them before the Regional Trial Court here.
Mayor Jocelyn Posadas and daughter Atty. Charmaine Joy Filarmeo are in the Bureau of Immigration's hold order list. The court issued an ordered prohibiting them from leaving the country.
Mayor Posadas and Atty. Filarmeo are accused of failing to account and return the money they received from Solexar Energy International amounting to P11 million.
A hold departure order may be issued by courts in criminal cases for respondents who may be flight risks or may escape prosecution by leaving the country.
A resolution from the Iloilo City Prosecutor's Office claimed Mayor Posadas and Atty. Filarmeo received several vouchers that Solexar issued for the conversion of a 55-hectare agricultural land in Tigbauan, Iloilo.
The land to be converted was supposedly for the construction of the proposed solar power plant by Solexar. It was hoped to make electricity rates lower, more reliable and accessible.
Mayor Posadas was referred to Solexar by Dr. Louie S. Tirador, a former board member of the said company.
In an Order, the Iloilo City Regional Trial Court found basis to the contention of Solexar that Mayor Posadas and Atty. Filarmeo are both flight risks for they have the "means to travel abroad and are both well-connected."
Mayor Posadas argued that she is an incumbent mayor who needs to perform her functions and that she has already filed her Certificate of Candidacy for re-election.
Both are also facing charges before the Office of the Ombudsman for violation of the Anti-Graft and Corrupt Practices Act.
Disbarment complaints are being readied, too, in relation to the estafa case.
The graft complaint in the Ombudsman claims Mayor Posadas offered her services and accepted payment from Solexar when she was still working as Trial Attorney V in the Department of Agrarian Reform (DAR), a position which prohibited her from engaging in private practice and in the agency authorized to process the conversion of the agricultural land.
The disbarment complaint to be filed accuses the two of violating the ethical standards set for lawyers. It also accuses Mayor Posadas of abusing her public position.
Posadas and Filarmeo denied the charges in their affidavits submitted to the city prosecutor./PN