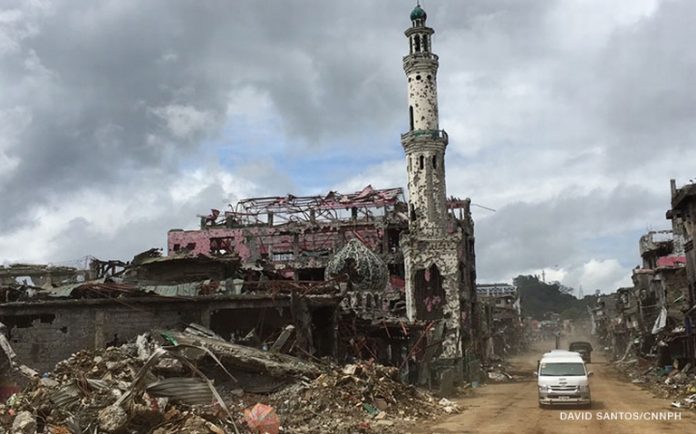 MANILA – Sen. Panfilo Lacson said President Rodrigo Duterte's plan to transfer the P5-million fund intended for the rehabilitation of Marawi City to the Mecca pilgrimage of displaced Marawi residents is a crime.
Lacson said the transfer of fund was not a tug-of-war between religion and housing but will instead make the President liable for technical malversation.
"It is not a question of which is more important between religion and housing. It is about the crime of technical malversation," Lacson said.
"The amount is immaterial. The law says, the public use for which the public funds or property were applied is different from the purpose for which they were originally appropriated by law ordinance," he added.
Sen. Francis "Kiko" Pangilinan said such expenditures were prohibited by the country's anti-graft laws.
"If we accept the President's argument that all government officials can simply justify spending billions of government funds for whatever purpose other than that for which it was intended by law then it will be open season for corruption and misuse of public funds," he said.
In its 2018 report, the Commission on Audit (COA) demanded from the Housing and Urban Development Coordinating Council the return of the expenses incurred for sending internally displaced people in Marawi to the Hajj.
State auditors said the diverted fund, which was drawn from the P500-million allocation for the operational expenses of the task force, was supposed to be used for the recovery, reconstruction and rehabilitation of Marawi and other affected localities.
Duterte on Thursday asked COA to reconsider its findings against the diversion of P5-million worth of rehabilitation funds as the Muslims valued the pilgrimage to the Holy City more than a mansion. /PN