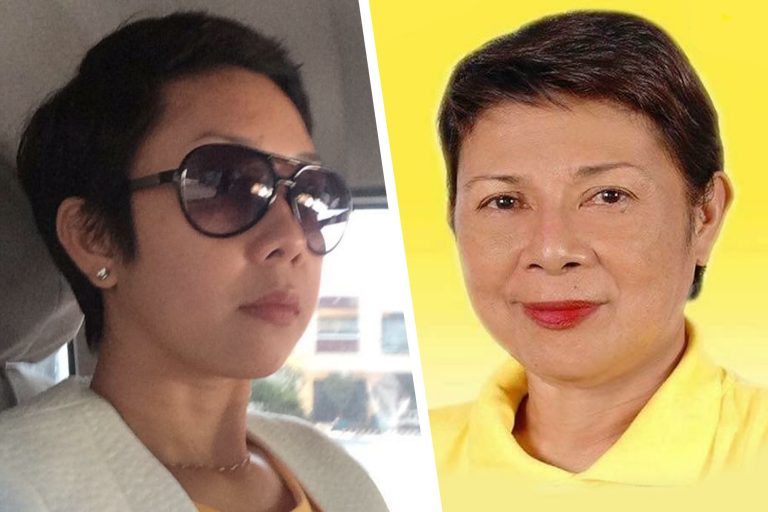 ILOILO City – Valderrama, Antique's Mayor Jocelyn Posadas and daughter Atty. Charmaine Filarmeo denied accusations of estafa and graft hurled by Solexar Energy International, Inc.
Solexar, which planned to build a solar power plant in Iloilo province, sought the services of Posadas and Filarmeo in 2013 for the purchase and conversion of a 55-hectare agricultural land in Tigbauan town as project site.
In her counter-affidavit to the estafa complaint filed at the Iloilo City Prosecutor's Office, Posadas said they fulfilled the job they were tasked to do.
Solexar claimed several vouchers were issued to Posadas and Filarmeo for the processing of the land conversion and that an audit for all payments made found P11 million unaccounted. It demanded for the return of the amount.
In 2013, Posadas was then a lawyer at the Department of Agrarian Reform (DAR). In her counter-affidavit, she stated that she learned about Solexar from Dr. Louie Tirador, then an attending physician of her father and former board member of Solexar.
According to Posadas, Tirador mentioned that she could handle the property conversion of the proposed solar plant site in Tigbauan but as she was still in government service at that time and could not engage in private practice, she recommended the services of her lawyer daughter.
In her counter-affidavit, Posadas confirmed she received in her daughter's behalf the amount of P2.5 million as initial payment for the packaged contract with Solexar for the processing of the conversion of the Tigbauan property.
Posadas also stated she received in her daughter's behalf P1.5 million for payment of the real property taxes, lot payments and incentive payments to the land owners (the Tabianas and the Catequista families).
The receipts for payment were in the possession of Atty. Filarmeo, according to Posadas.
As to the amount of P5 million, Posadas said it was a payment to her personal package contract with Solexar.
Such amount was agreed upon in a meeting she had with Dr. Tirador and Aniceta Seisa, president of Solexar, sometime in February 2015, stated Posadas in her counter-affidavit.
The package contract entailed her to render the following:
* re-evaluation of the property in Tigbauan from P834,213,000 to P5 million and
* scooping and drilling of the subject property in preparation for the inspection and investigation by the Mines and Geosciences Bureau for Geohazard Identification Report
According to Posadas, the re-evaluation of the property was requested by Siesa herself in connection with Solexar's negotiation with SunEdison Energy Holding (Singapore) for the sale of the subject property.
Posadas referred to the P5 million as "expediting fee" because the output of the subject contract had to be delivered at the soonest possible time. She delivered the output in less than 90 days, she stressed.
As to the P1 million that Solexar claimed was billed and received from the Tabianas representing payment for DAR conversion, Posadas denied receiving such amount.
Posadas also stressed there was no conspiracy between her and her daughter because they had separate agreements with Solexar, and they rendered independent services.
She added that both of them had delivered to Solexar what were required of them and had fully discharged their duties and tendered the required documents.
Because all the tasks were accomplished, according to Posadas, they must not be obliged to return the amount paid.
Meanwhile, in her counter-affidavit, Filarmeo stated Solexar made an initial payment of P2.5 million as package contract rate to process the conversion.
She informed Dr. Tirador that before the property could be converted by the DAR, an environmental compliance certificate (ECC) from the Environmental Management Bureau was a requirement and there was also a need for the scooping and drilling of the property.
According to Filarmeo's counter-affidavit, it was her mother who facilitated the scooping and drilling of the subject property and eventually, a Geohazard Identification Report was issued on March 9, 2015.
In February 2015, according to Filarmeo, she asked Tirador that a formal contract of legal services be executed considering that she already rendered substantial legal services for Solexar.
She said the initial proposal for the legal fees was P22 million (which included her professional fee, processing cost with DAR, and other incidental miscellaneous expenses) but this was later reduced to P12 million.
However, according to Filarmeo, she only received P2.5 million as down payment. She added that she processed the conversion of the property until Dec. 10, 2015 when she received a letter from Solexar informing her that her services were terminated for loss of trust and confidence.
It was on Feb.5, 2016 when she received the documents approving the land conversion from DAR, according to Filarmeo's counter-affidavit.
She denied she received any amount in trust from Solexar adding that the P2.5 million was the initial payment for her legal fees.
Filarmeo also denied receiving P1 million from Solexar saying that the money came from Atty. Gengos to cover the processing fee and professional for services that he was supposed to perform.
On the other, regarding the P1.5 million for the property tax, Filarmeo said she paid P707,594.15 while the remaining amount was paid for the lot payment balance to the owners./PN