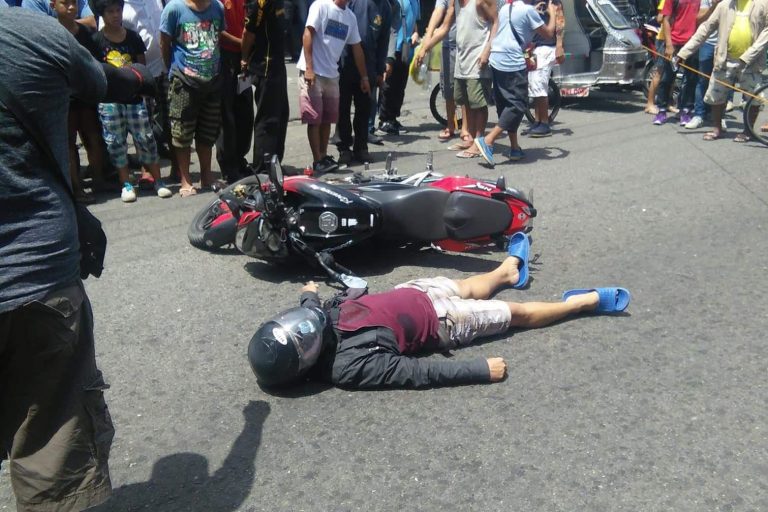 ILOILO City – The Iloilo City Police Office (ICPO) still has no clue on the identities of the four gunmen who shot to death a drug personality on Saturday on Mabini Street, City Proper.
Probers, however, were certain that the killing of Lhuil Clemente of Barangay East Baluarte, Molo district was drug-related, according to Senior Superintendent Martin Defensor, ICPO director.
Clemente was attacked around noon on March 2. The four gunmen, working in pairs, were on two motorcycles and wearing helmets.
"Wala pa kami may makuha nga witness. Mahulog naman 'ni sa unsolved case. We are thus calling on those who saw the crime to help us solve it," said Defensor.
Clemente, 40, was classified by the city police as a high-value drug target. He was on his way to the Iloilo Terminal Market when peppered with bullets.
Responding policemen recovered five spent bullet shells of a .45-caliber pistol from the crime scene.
"The victim was a drug surrenderee," said Defensor.
A series of shooting cases in this city last year remain unsolved. These involved unidentified armed men on motorcycles. The Sangguniang Panlungsod (SP) was prompted to ask if there was a breakdown in peace and order.
Two of these cases happened in September last year.
On Sept. 11, 2018 an unidentified gunman shot to death a tricycle driver in Zone 4, Barangay Ungka, Jaro district.
Gerardo Mamarion Jr., a 25-year-old resident of Barangay Tacas, Jaro, was at a sari-sari store when the assassin peppered him with bullets around 5 p.m.
Four days earlier, motorcycle-riding gunmen shot a drug suspect to death in Zone 4, Barangay Calumpang, Molo district.
The 42-year-old Don Azucena of Barangay North Baluarte, Molo was peppered with bullets while waiting to catch a jeepney around 9:30 a.m.
He voluntarily surrendered in 2016 and completed a drug rehabilitation program, according to the Molo police station.
There were at least two gunmen, according to the police, citing statements from witnesses who claimed the riding-in-tandem assassins had two backups in motorcycles, too.
The gunmen were wearing helmets so no one in the vicinity of the shooting had a good look at their faces./PN