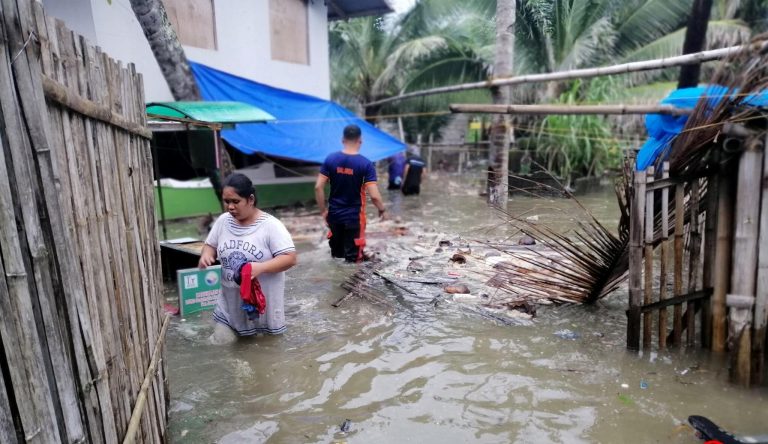 MANILA – Western Visayas is the most disaster resilient region in the country, a 2017 Harvard study revealed.
It was followed by Ilocos, Eastern Visayas, Mimaropa, Bicol, Caraga, Cagayan Valley, and Davao, according to the survey of Harvard Humanitarian Initiative (HHI) Program on Resilient Communities.
Zamboanga Peninsula, meanwhile, had the lowest levels of disaster resilience, followed by the Autonomous Region in Muslim Mindanao (ARMM), now Bangsamoro, and Central Visayas.
The study used preparedness, adaptability, coping, and recovery as measures for disaster resilience, which HHI defined as "a measure of a population's ability to adapt to changes in the environment and to the types of risks they face."
The regions that had higher levels of post-disaster assistance also reported higher resilience, according to the survey.
Eastern Visayas, which was devastated by Typhoon Yolanda (Haiyan) in 2013, received the most post-disaster aid at 92 percent, HHI said.
It was followed by Western Visayas (88 percent), Bicol (87 percent), Ilocos (83 percent), Caraga (75 percent), Cagayan Valley (70 percent), and Calabarzon (65 percent) which placed 12th in terms of resilience.
Zamboanga Peninsula (26 percent) and ARMM (37 percent) had the least number of residents who received post-disaster assistance.
Meantime, most Filipinos at 62 percent said they rely on themselves when preparing for a disaster.
Only 22 percent said they would be able to recover from a disaster if it would happen soon.
Residents of Metro Manila were most confident that they could easily recover financially from a disaster.
The study also found that 38 percent of Filipinos could cope well if they were cut off from electricity and water, while 23 percent said they could cope a little, and 6 percent said they could not cope at all.
The poll was conducted from March to April 2017 with 4,368 adult respondents nationwide. (ABS-CBN News)