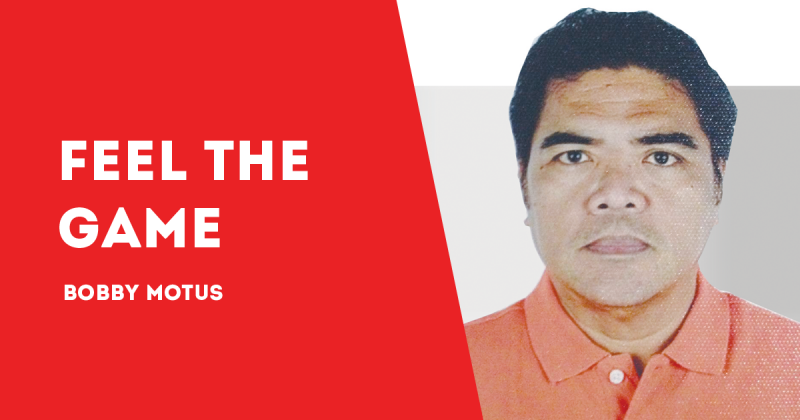 IN SPORTS, we identify players with the numbers they wear on their uniforms and since our topic is basketball, we deal on the numbers on the front and back of our famous and infamous stars.
In the NBA, any number can be worn from 0 to 99 provided it must be at least ¾ inch wide and 7 inches in length and in contrasting color to their uniforms.
Recently, news had LeBron James wanting to give to new LA Laker teammate Anthony Davis his #23 and change back to the #6 which he wore with Team USA and during his time with the Miami Heat.
AD had worn 23 since he first entered the league in 2012 and LBJ, as a welcome gift to AD, would like him to continue wearing the number he'd been using for the past seven years. For good vibes perhaps.
The league said that the planned number change is past the March 15 deadline and they could allow the number switch if league uniform manufacturer Nike will approve.
The shoe and apparel company did not agree to the request because of the large LBJ inventory that was already made and the huge financial hit in upwards of "tens of millions of dollars" that Nike will have to swallow of the unused supply.
The Nike LeBron 17 sneakers which have the #23 included in its design are in the production stage already and could not be updated to #6 in time for its scheduled release sometime in October.
LBJ has the option to buy out all his #23 jerseys like what Paul George did about five years ago when he decided to switch to #13 from #24 and donated all the remaining Adidas-made #24 merchandise to the students and staff of his former high school in California.
LeBron and the Lakers, in consideration for fans who already had purchased the Nike-manufactured LeBron 23 apparels, will have to defer the number change for this season.
LeBron though will still have to file a request to the league for a number change which will be valid until March of next year. But the switch may or may not happen depending on the team's performance this coming season.
Davis will be wearing #3 as a Laker, the number he wore during his elementary days. So why exactly do players have number preferences?
Let's start with Michael Jordan. His favorite number in high school was 45 but because his older brother Larrywais already wearing it, he halved it and rounded it to 23.
Growing up, LeBron had followed MJ do wonders on the basketball court and as a tribute to his idol, he picked the number. There even was a time when he initiated a movement to have a league-wide retirement of the number 23, meaning anybody wearing that number should switch to another and not wear 23 as a tribute to MJ. Well, it never happened.
Kobe Bryant wore number 8 because that's the sum of his number 143 at the Adidas youth basketball camp when added up. He switched to 24 at the start of the 2006-2007. The reasons were unclear but 24 was the number he wore in high school.
Stephen Curry and for a time younger brother Seth wore the number 30 as a tribute to their father Dell, who had worn the number during his college and NBA days.
Kevin Durant wore 35 in his entire career as a tribute to his youth basketball coach who died at the age of 35. Finding a new start with the Brooklyn Nets, he will be wearing #7.
Let us consider other number 7s who didn't recover well from health and other issues – Chauncey Billups, Jermaine O'Neal, Brandon Roy, Lamar Odom, Shawn Marion, Jeremy Lin, Brandon Jennings and the most famous of all, Carmelo Anthony.
The player formerly known as Ron Artest had more number changes than his name. Metta World Peace had worn the numbers 15, 23, 91, 93, 96 and 37. Dennis Rodman likewise, with his varied personalities, had worn several jersey numbers like 10, 91, 73 and 70./PN