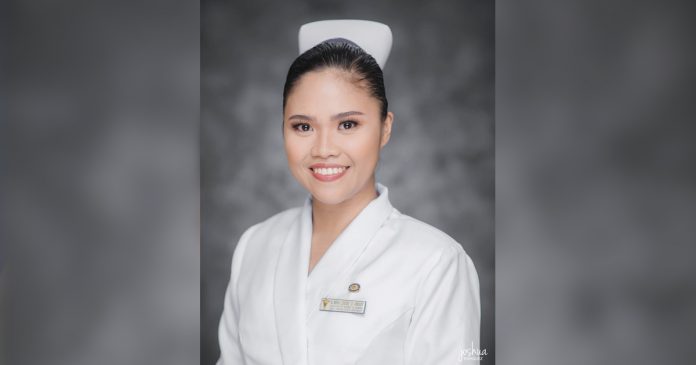 ILOILO City – With twelve graduates in the Top 10, West Visayas State University (WVSU) in La Paz district continued to be one of the top-performing schools in the recent Nursing Licensure Examination (NLE).
All 163 examinees from WVSU passed the exam which was administered by the Professional Regulation Commission (PRC) last June 2 to 3 in the cities of Iloilo, Manila, Baguio, Cagayan De Oro, Cebu, Davao, Legazpi, Lucena, Pagadian, Tacloban, Tuguegarao, and Zamboanga.
The PRC released the results on Friday evening, with 5,059 passers (or 52.20 percent) out of 9,691 takers.
The 12 WVSU graduates in the NLE Top 10 were:
* Almira Louise Olete Hinsoy (No. 1 with 87.40-percent rating)
* Dennise Kim Marie Bulquiren Luig (No. 2 with 87.20-percent rating)
* Michaelle Christiane Cabag Con-EL (No. 3 with 87-percent rating)
* Gerone Marie Lorenzo Saquian (No. 4 with 86.80-percent rating)
* Shaniah Grace Braña Condag, Joseph Dann Tesoro Enero Jr. and Kaila Mae Laurente Macairan (No. 5 with 86.60-percent rating)
* Thomas Benroe Tallodar Supeña (No. 7 with 86.20-percent rating)
* Jenrose Victor Buenvenida and Rona Jane Susarno Lanzuela (No. 9 with 85.80-percent rating)
* Tristan James Saclauso Amaguin and Angel Mae Tan Malones (No. 10 with 85.60-percent rating)
"First time ini nga amo ni kadamo ang nadala sa Top 10. Last time ang pinakamataas is eight," said WVSU president Dr. Luis M. Sorolla Jr, adding that the topnotchers will received cash awards, a certificate and a medal from his office.
Sorolla said one of the reasons behind the "consistent" and "successful" performance of WVSU in the NLE is the "rigid" selection process of students in its College of Nursing (CON).
"Damo sila naga-compete and out of those nga nag-apply, we get the best," Sorolla told Panay News.
Another reason is quality instruction. The CON faculty makes sure they apply modern teaching techniques, added Sorolla.
The "hospital experience" of students also helps. WVSU nursing students undergo training at the West Visayas State University Medical Center.
"The hospital experience provides rich background for them," the university president said.
Meanwhile, WVSU nursing graduate Hinsoy who topped the recent NLE said she still cannot believe achieving her latest feat.
The 19-year-old Hinsoy who hails from Barangay Bilao, Sapian, Capiz said she knew about the exam results via phone call from a teacher at CON.
"I can't believe it. I was informed by my teacher through a phone call. I decided to sleep thinking na hindi subong magguwa ang result," Hinsoy told this reporter on Friday. "After seeing my name sa [Top 10] ranking, I cried hard. I thanked God for everything. Until now, it seems surreal."
The NLE topnotcher – who shared the No. 1 spot with Jeremiah Paula Austria Caceres of the Angeles University Foundation – said her parents served as her inspiration to push through with her dreams.
"Si mama kag si papa, they were the ones who pushed me to go on despite me wanting to give up," she added. "They were just one phone call away every time I'm having self-doubts…Ara lang gid sila 'ya to support me sa tanan ko nga decisions."
Hinsoy also thanked her clinical instructors at CON, spearheaded by Dean Rosanna Grace Belo-Delariarte.
She also thanked her batchmates, Batch Phoenix.
"To the 163 phoenixes who have been with me in this journey since day 1, together we indeed united, ignited and took flight with our great God at our side," stressed Hinsoy./PN