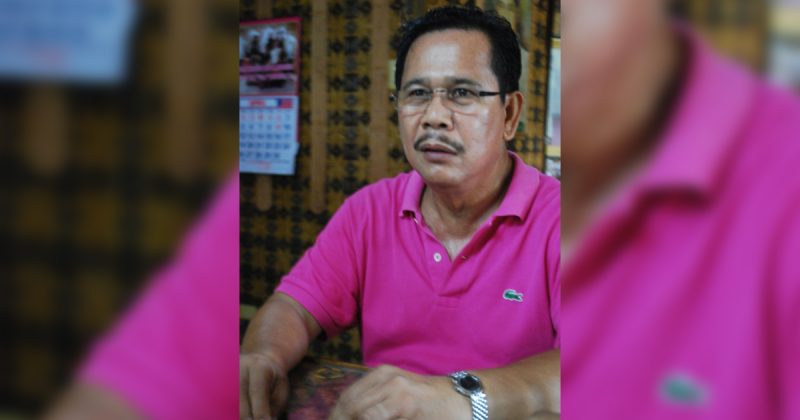 ILOILO – Former mayor Mariano Malones of the municipality of Maasin has been found guilty of graft by the Sandiganbayan and sentenced to a prison term of 10 years. In 2004 the local government of Maasin bought nearly million-peso worth of liquid fertilizer without public bidding, according to the anti-graft court.
Malones was also meted the penalty of perpetual disqualification from holding public office.
Aside from skirting the bidding process, the local government of Maasin also bought liquid fertilizer at an over price – 666 bottles at P1,500 each when an alternative could be bought at only P150 per bottle – according to the Sandiganbayan's 7th Division in a 48-page decision.
There was an overpricing of P889,110, according to the court.
Also convicted and meted 10-year prison sentences each were former municipal accountant Cecilio Montefrio and acting municipal accountant Jimmy Borra. They were also barred from holding public office.
It was the Office of the Ombudsman that initiated the complaint in 2016 – for violation of Section 3 (e) of Republic Act 3019 or the Anti-Graft and Corrupt Practices Act.
It found out that between April to August 2004 the municipal government of Maasin bought P999,999 worth of Bio-Nature liquid fertilizers from Feshan Philippines, Inc. through direct contracting.
Feshan owner Jose Barredo Jr. turned state witness and testified against Malones, Montefrio and Borra.
Section 3 of Republic Act 3019 lists corrupt practices of public officers. Item (e) which Malones, Montefrio and Borra were charged of violating is on "causing any undue injury to any party, including the government, or giving any private party any unwarranted benefits, advantage or preference in the discharge of his official administrative or judicial functions through manifest partiality, evident bad faith or gross inexcusable negligence. This provision shall apply to officers and employees of offices or government corporations charged with the grant of licenses or permits or other concessions."
"The municipality of Maasin immediately brushed aside…public bidding…and resorted to an alternative mode of procurement without any duly approved BAC (bids and awards committee) resolution," part of the Sandiganbayan's decision read.
Barredo pinned down Malones. He told the anti-graft court that even before the Department of Agriculture and local government of Maasin signed a memorandum of agreement for a P1-million grant to implement the Ginintuang Masagana Ani Farm Input and Farm Implements Program, he was already in talks with Malones about the contract with Feshan.
Barredo also told the court Malones got a 30-percent commission from the fertilizer purchase.
Malones denied the accusation.
But according to the Sandiganbayan, "Denial, like alibi, is considered with suspicion and always received with caution, not only because it is inherently weak and unreliable but also because it is easily fabricated and concocted."
In convicting Montefrio and Borra, on the other hand, the Sandiganbayan ruling stated that both prepared disbursement vouchers to release the payment to Feshan despite questionable supporting documents.
"There being conspiracy present, said accused are all equally liable pursuant to the rule that when conspiracy is established, the responsibility of the conspirators is collective, not individual, rendering all of them equally liable regardless of the extent of the irrespective participation," read part of the court ruling.
In 2004 during the administration of then president Gloria Macapagal-Arroyo, the Agriculture department came up with the P723-million Ginintuang Masagana Ani Farm Input and Farm Implements Program to supposedly help small farmers.
There were allegations that the funds were diverted to Arroyo's campaign kitty (she was running for president then). Due to insufficient evidence, however, she was cleared and so was then Agriculture undersecretary Jocelyn "Joc-Joc" Bolante.
Malones, Montefrio and Borra could not be reached for comment as of this writing.
The Sandiganbayan came out with its decision on Nov. 8 yet. Journalists got hold of copies only yesterday.
The decision was signed by 7th Division Chairperson Associate Justice Ma. Dolores Gomez-Estoesta and Associate Justices Zaldy Trespeses and Georgina Hidalgo./PN