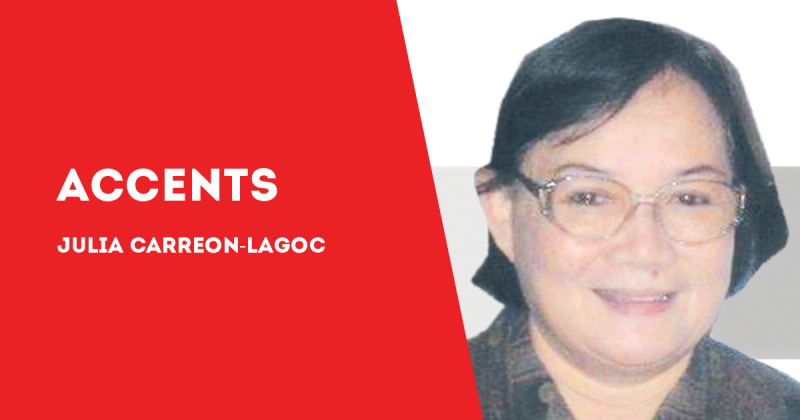 MONUMENTAL defines a page in the history of my family. On Nov. 30, 2019, National Heroes Day, I and my daughter Rose Penelope Lagoc-Yee were on the stage of the Bantayog ng mga Bayani Center in Quezon City. Handed to us was the plaque from the Bantayog ng mga Bayani Foundation. Prominent in red, are the following: RODOLFO GEDANG LAGOC of Manila and Iloilo (1935 – 2012).
With your indulgence, let me copy the CITATION therein:
For boldly standing by his core beliefs in opposing and exposing Marcos' moves to perpetuate himself in power and despite the lack of widespread support at the time, leading the campaign in Iloilo province to stop the tyrant's plan for a constitutional convention to allow him to govern as he wished;
For tirelessly warning against an impending dictatorship by speaking out in rallies and demonstrations and organizing the Makabayang Samahan ng mga Propesyonal in the Visayas which became a vehicle for involving themselves in local and national issues;
For providing counsel to arrested student activists, to workers asserting their right to strike, as well as to the exploited indigenous people of Panay, upholding human dignity and rights as a member of the Free Legal Assistance Group, and later, of the National Union of People's Lawyers and of the Iloilo Legal Assistance Center; and
For his firm support for the anti-dictatorship struggle despite arrest and detention, offering his home and his family's modest resources to give succor and guidance to fellow activists, and living a principled life which inspired many others.
In testimony whereof, the Bantayog ng mga Bayani Foundation recognizes RODOLFO GEDANG LAGOC as HERO in the struggle against the martial law dictatorship and hereby honors by engraving his name on the Bantayog Wall of Remembrance this 30th day of November 2019.
The signatories were Thelma Arceo, chairperson, Research & Documentation Committee; Ma. Cristina V. Rodriguez, executive director; and Wigberto E. Tañada, chairman, Bantayog ng mga Bayani Foundation.
Thank you for reading. Anything more I would say is surplus. ([email protected]/PN)