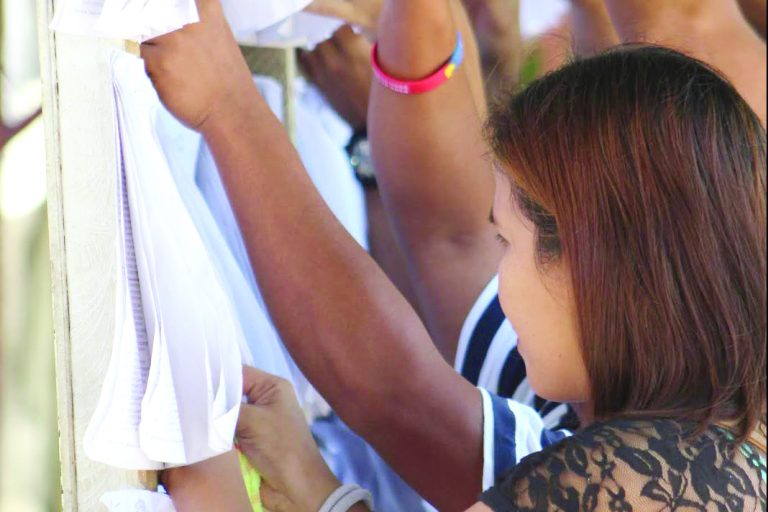 ASIDE from public schools, registered voters are also expected to vote in day care centers, barangay halls, public markets, barangay multi-purpose pavements, social halls, covered court, and barangay health centers in Aklan on election day.
The Commission on Elections (Comelec) set up clustered precincts in public properties and places to accommodate registered voters in the province.
Aklan has 390,653 voters from 17 municipalities. It has 560 clustered precincts in the 1st and 2nd legislative districts.
Multi-purpose pavements of Jumarap, Cerrudo, Mambog, Palale, and Taba-ao, and Cupang day care centers in Banga; Balusbos barangay hall in Buruanga; Bagto, Cogon, Mina, and Santa Cruz multi-purpose pavements; Cogon barangay health center in Lezo; Galicia barangay hall and Talimagao day care center in Madalag; Alibagao and Dumga barangay halls in Makato; Cogon and Motag barangay halls/Cogon and Motag day care centers, Cubay Sur health center/Cubay Sur day care center in Malay were identified as polling places by the Comelec for the upcoming midterm polls.
Other voting places are Banay-Banay and Biga-a barangay halls and social halls in Malinao; Buenavista barangay hall in Nabas; Laguinbanua West multi-purpose pavement, Marianos day care center and Marianos multi-purpose pavement in Numancia; Dumatad and Lanipga barangay halls in Tangalan.
Voting centers are also established in a public market in Barangay Joyao-Joyao, Numancia with seven clustered precincts, Malay covered court and Malay public stage in Poblacion, Malay (8 clustered precincts) and Aklan State University-Kalibo campus with 15 clustered precincts.
Meanwhile, data from Comelec showed Rivera Primary School in Ibajay has the least number of registered voters with 168. It is followed by Cabugao Primary School with 202 voters and Malindog Primary School with 220 voters – all in Ibajay.
Pawa Primary School in Nabas has 227 voters; Lanipga Barangay Hall in Tangalan, 242 voters; Yawan Primary School in Ibajay, 246 voters; Galicia Barangay Hall in Madalag, 248 voters; Tag-osip Elementary School in Buruanga, 257 voters; Talimagao Day Care Center in Madalag, 259 voters; and Maytaraw Primary School in Maytaraw, Dalagsaan, Libacao, 261 voters. (With Akean Forum/PN)