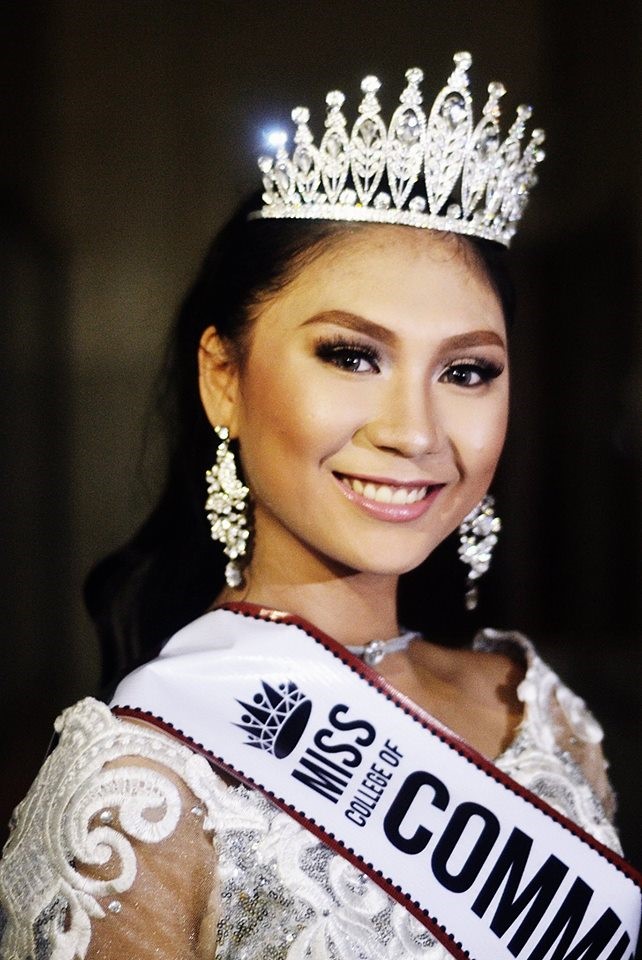 By Margaret Anjelie Llorico, Intern
"WHAT is your biggest defeat in life and what did you do to overcome it?" the host of the pageant asked.
Ma. Jessa Sarol-De Asis, a 19-year old Broadcasting student gave her winning answer: "When I was 11-years old, my mother died and that was the most hurtful thing that happened to me, but I know God has a purpose. He wants me to be independent and He wants me to be who I am right now. Whatever I'm doing right now, it is for my mother."
Nov. 24, 2017 – that was the night she won the title of Miss College of Communication (COC) in West Visayas State University (WVSU).
Beyond the glittery white gown she wore, the deafening applause and cheers from her supporters, and the sparkling crown place atop her head was the story of a love so boundless it can conquer the boarders between worlds – the love that comes from no one else but from mothers.
Now that it's mother's day, the reigning Miss COC recalls the story behind her winning answer.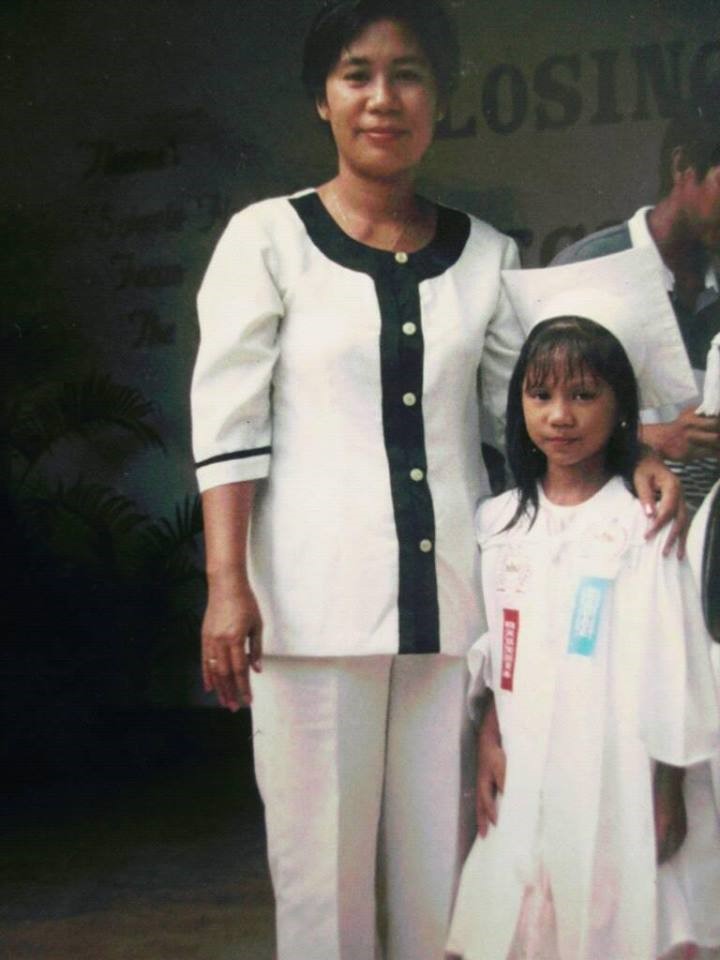 The Letter
"Her name is Santiaga Sarol-De Asis. She's the quiet type of mother. Despite her busy schedule as an English teacher in an elementary school, she never complained about cooking breakfast in the morning, buying groceries, and taking care of our family's needs," Jessa vividly recalls with a sentimental smile on her face.
She further shared: "In 2005, she was diagnosed with breast cancer and was operated on twice. She was cured but in 2009, water filled her lungs and that was the cause of her death."
Jessa was only eleven during that time. She admitted that it was extremely difficult since she was undergoing puberty stage. Without her mother, she struggled with adjusting to the changes happening in her body and as well as in school.
But there was one thing she held on to during those difficult times: the letter her mother wrote.
"Before her surgery, she wrote a letter for me and my siblings. The letter says that we are the best gift God gave to her and that she wishes nothing more for us but to finish our education and be successful in our chosen career," she bravely shared.
In every step of the way, Jessa held on to her mother's words.
The Crown
Upon winning Miss COC, Jessa proceeded to competing for the crown of Miss WVSU. The competition was tough as she competed against contestants from different colleges of the university.
Strong-willed and brave, Jessa did her best and won 4th Runner-Up during the coronation day. She felt the ever-present support of her father who acted as both mom and dad to her. Her siblings were also there whistling their cheers. Her aunts and uncles whom she eventually grew closer to gave her encouragement.
Most of all, she thought of her mom and though not physically, she is always there.
"I have no plans to join other pageants as of the moment. Just like what my mother wrote, I will focus on my academics as graduating college is my goal right now," she shared.
She is not just the reigning Miss COC but she's also a Dean's Lister for two consecutive years. Aside from that, she proves that she's not just beauty and brains but a woman of service and commitment as she's been recently elected as college council auditor.
Transcendental Love
"To those who are spending Mother's Day without their moms, don't be sad. Just know that wherever our mothers are, they love us and they are always with us. Instead, greet 'Happy Mother's Day!' to those who stand as a Mom to you. They are gifts from God," Jessa advises.
Then she shares with her soft serene voice, "She is always in my heart forever."
Just like her, there are millions out there whose mothers are not around to spend this special day with them.
But a mother's love is transcendental. A mother's love travels beyond worlds. It passes through the thickest force fields, wraps its invisible arms around their children's fragile frames, and stays in their hearts forever. Indeed, a mother's love is immortal./PN