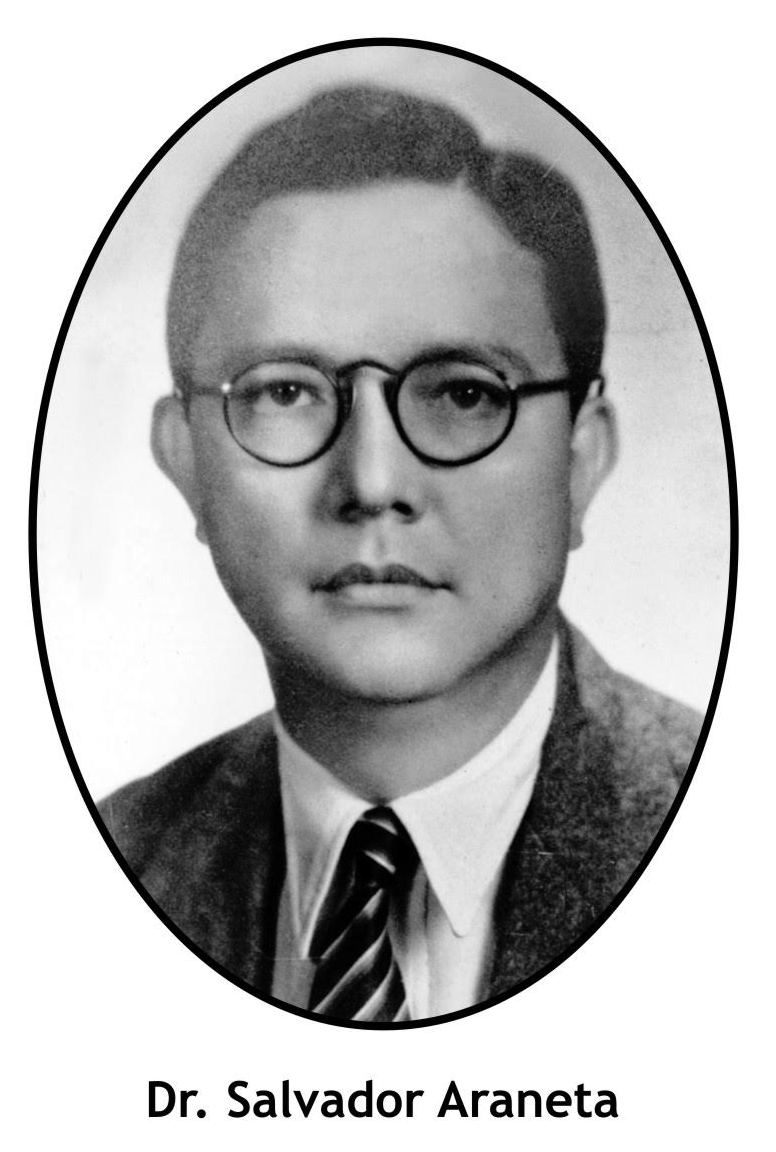 Araneta, for God and Country
Dr. Salvador Araneta lived "For God and Country." In his youth and up to the winter of his life, he saw his fellow Filipinos as honest, hardworking, resilient, resourceful, and patriotic.
He knew his Bayanikasan would not be used soon, but he believed it would be, someday.
Together with him, we believe that everyone can rise up to take charge of one's own destiny and not allow oneself to be relegated to indifference, acceptance and surrender of circumstances.
We can reach the days of glory for our nation. We can rise above the poverty of spirit that can easily dissuade us from taking charge.
Araneta taught his students to be the creator of circumstance, not the creation of circumstance.
Likewise Araneta said: "We need open minds and use creative solutions to interpret the Constitution and other problems. We must not look into the letter of the Constitution, but the Spirit of the great charter over which we must stand guard, to preserve its purity, integrity and democracy."
For today's problems we should have a gathering of brilliant minds that possess integrity and have proven their ability to serve the country, not as politicians but as ordinary citizens.
Another constitutional expert and member of the Constitutional Convention of 1987, Fr. Joaquin Bernas, S.J. wrote in his column published July 11, 2005 that we could make use of extra constitutional measures to solve problems with regards to Constitutional amendments or reforms.
Fr. Bernas further explained that extra constitutional measures are those, that while they are not provided for in the Constitution, neither are they prohibited under the 1987 Constitution.
In closing, Dr. Salvador Araneta was co-founder of the Holy Rosary Crusade in the Philippines of Fr. Patrick Peyton in 1945, and of the Friends of the Lepers in 1948.
He was a member of the Legion of Mary and he was a Carmelite Tertiary.
He was a member of the Moral Rearmament Movement, of the Knights of Rizal, the Knights of St. Sylvester, and a Knight of the Grand Cross and Lieutenant of the Equestrian Order of the Holy Sepulchre of Jerusalem.
For all these, our Lady chose to take him on the Feast of the Holy Rosary in 1982.
Dr. Salvador Araneta, thought Filipino, bought Filipino, fought for the Filipino, lived and died, a Filipino. For all these and more – Mabuhay ang Pilipino! Mabuhay ang Pilipinas! (To be continued/PN)