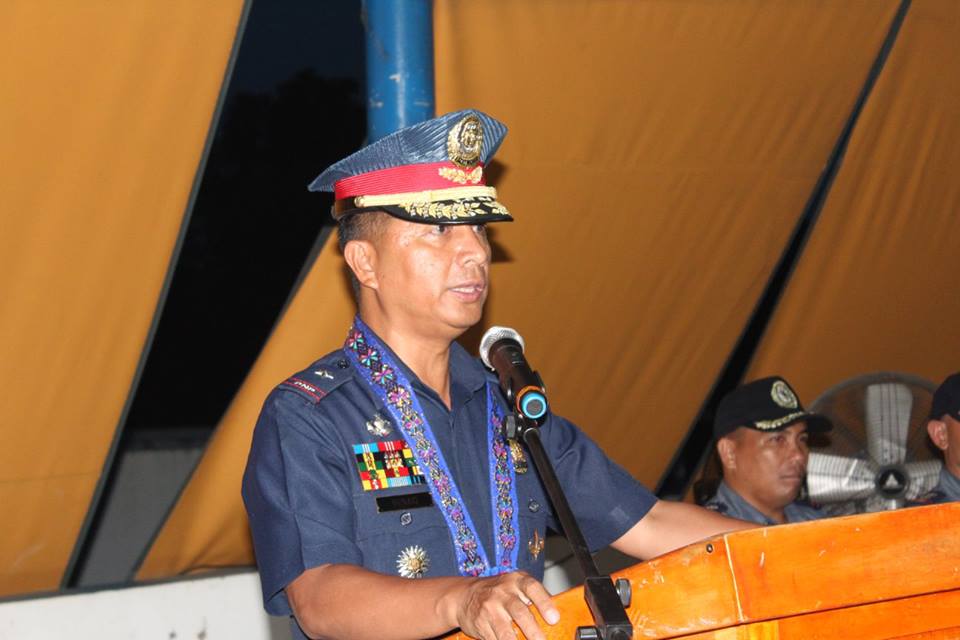 BACOLOD City – Police Regional Office 6 director Chief Superintendent Cesar Hawthorne Binag awarded police personnel who took part in neutralizing a top drug suspect in this capital city.
The awarding was held on Friday at the roof deck of the Bacolod City Police Office (BCPO).
BCPO's Police Station 3 personnel, led by Senior Inspector Victor Paulino, received the Medalya ng Kagitingan for neutralizing the 36-year-old high-value drug suspect Ramy Poja in a gunfight in Barangay Banago last Thursday.
Binag also gave medals to members of BCPO's SWAT (special weapons and tactics) team and Drug Enforcement Unit.
Chief Inspector Sherlock Gabana was also awarded with the Medalya ng Papuri for leading BCPO's contingents who were adjudged as overall champion in the Civil Disturbance Management Challenge 2018 at Camp Martin Delgado in Iloilo City also on Thursday.
Poja is the suspected leader of the Poja drug group and the No. 1 most wanted person of Police Station 3.
The police officers found Poja and two companions – Roberto Lim and Rusty Constantino – inside the house of Salvador Poja at around 4:20 p.m. on May 24.
The police out to arrest the three after an encounter that injured an officer at 1:30 a.m. on the same day, a report from the Police Regional Office 6 showed.
The officers negotiated for their surrender but the three fired at them. Lim was also killed in the shootout while Constantino was injured.
Poja's girlfriend Claudine Bindol and Cyril Jarina were also arrested./PN