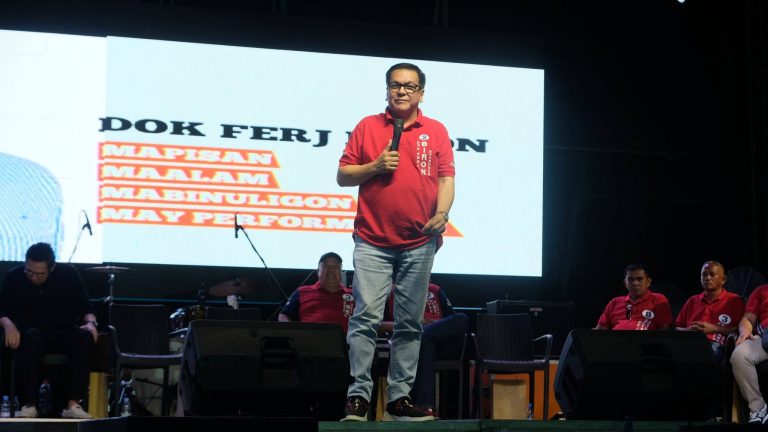 ILOILO – Defeated gubernatorial candidate Cong. Ferjenel Biron of the 4th District said he was intent on moving now that the midterm elections were over.
He also congratulated governor-elect Cong. Arthur Defensor Jr. of the 3rd District.
Defensor posted an insurmountable lead of some 90,000 votes over Biron, with 99.72 percent of election returns already tallied as shown in the Commission on Elections' transparency server as of 8:44 p.m. yesterday. Biron got 389,631 votes while Defensor had 478,081.
"We recognize ang result sang election kag I take this opportunity to thank all our supporters, ang tanan gid nga nagbulig sa aton," said Biron over DyFM Bombo Radyo Iloilo yesterday.
He urged them to move on, too.
"Importante natabo na ang election and Toto Defensor won this election. We wish him well sa iya nga pag-assume bilang gobernador sang probinsya," said Biron.
He assured his supporters he would continue to help people in his private capacity.
"What defines a champion is not winning but rising after defeat," said Biron, a doctor by profession.
This was Biron's second unsuccessful bid for the governorship. He ran against Defensor's father, Gov. Arthur Defensor Sr. in 2013.
"But we won again as congressman (in the 2016 elections). Sa aton nga pagpangabuhi we always experience rise and fall. Ang importante makabangon kita and be courageous enough to face the future," said Biron./PN