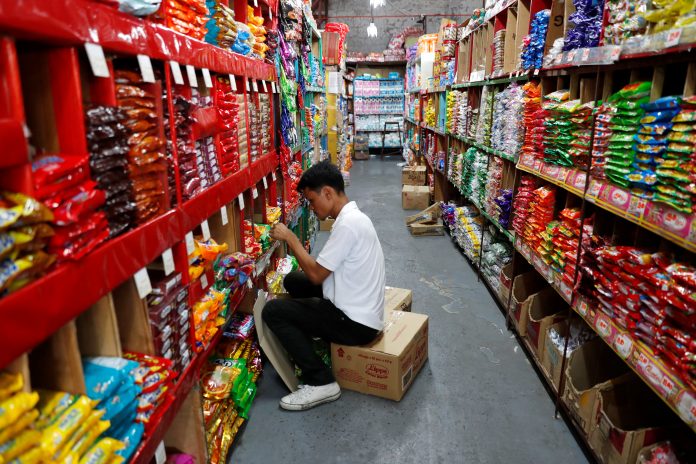 MANILA – Inflation rate is seen to have accelerated by as fast as 6.8 percent this September, amid higher prices in the wake of the onslaught of typhoon "Ompong," the Bangko Sentral ng Pilipinas (BSP) said.
"The BSP Department of Economic Research projects September 2018 inflation to settle at around 6.8 percent, with a range of 6.3 – 7.1 percent," the central bank said.
The BSP cited higher domestic petroleum prices, higher prices of rice and other agricultural commodities due to Typhoon Ompong, and the peso depreciation as contributors to the upside price pressures for the month.
The upward pressures could be tempered by the downward adjustment in Meralco power rates.
Manila Electric Co. (Meralco), the country's largest power distributor, implemented a P0.1458  per kilowatt hour reduction in this month's electricity rates.
Inflation, or the rate of increase in the prices of goods and services, clocked in at 6.4 percent in August – its fastest in nine years.
"Looking ahead, the BSP will continue to remain on guard to evolving inflationary conditions to ensure that the monetary policy stance remains consistent with our price stability mandate," the central bank said.
In a separate Economic Bulletin, the Department of Finance said the September inflation is seen at 6.4 percent, unchanged from the level in August.
"Price increases in food items are the main drivers of inflation. The decline in power rates, however, moderated the inflationary pressure from non-food items," the DOF said.
"Strong BSP monetary action backed by two successive 50 basis points policy rate hikes and the President's support to administrative measures proposed by the Economic Development Cluster to remove non-tariff barriers on major food items will moderate food inflation in the short run," the DOF added.
Policy reforms including rice tariffication and budget support for agricultural productivity programs will stem similar inflation episodes in the future, the Finance Department said. (GMA News)