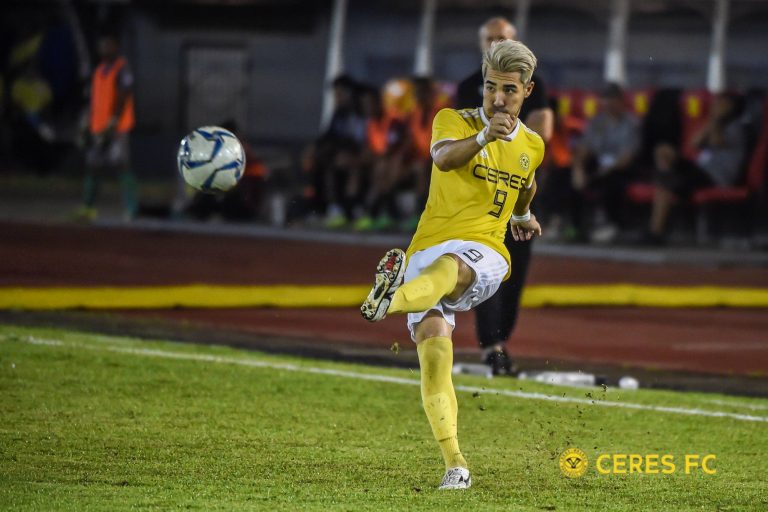 MANILA – Ceres Negros loaded up its roster ahead of its campaign in this year's Philippines Football League finals and AFC Cup zonal finals by acquiring five players.
The Busmen secured the services of Jerry Barbaso, Paul Mulders and Curt Dizon, who were released by Global Cebu, as well as Blake Powell from Australia.
Goalkeeper Roland Muller also returned for another tour of duty.
But Ceres let go of Takumi Uesato on Tuesday.
"Goodbye. Thank you so much Ceres family," Uesato, whom Ceres picked from JPV Marikina in the offseason, wrote on Instagram.
"I don't know what happened but I understand because my performance is not good," he said. "But I am happy because I was given a chance to play for Ceres."
Ceres is bidding for the AFC Cup zonal finals on Aug. 1 in Bacolod City and Aug. 8 in Singapore. Bienvenido Marañon, who has been suspended, will be out during the two-leg finale.
In the PFL, Ceres is currently way ahead in the standings – 48 points on 15 wins, two losses and three draws. It needs just two wins to secure its second straight title.
Barbaso, 30, is a former Philippine Azkals defender who had stints with Laos FC and Global, where he stayed for nine years. Dizon, on the other hand, has played for Meralco Manila and Global.
Muller is back in Ceres after a brief retirement at the end of last season while Mulders also moved back to the Negrense team after playing briefly for Global earlier in this PFL season.
Powell will serve Ceres as a midfielder. He is playing for the first time outside of Australia after spending his senior career in the National Premier League NSW and A-League since 2008./PN