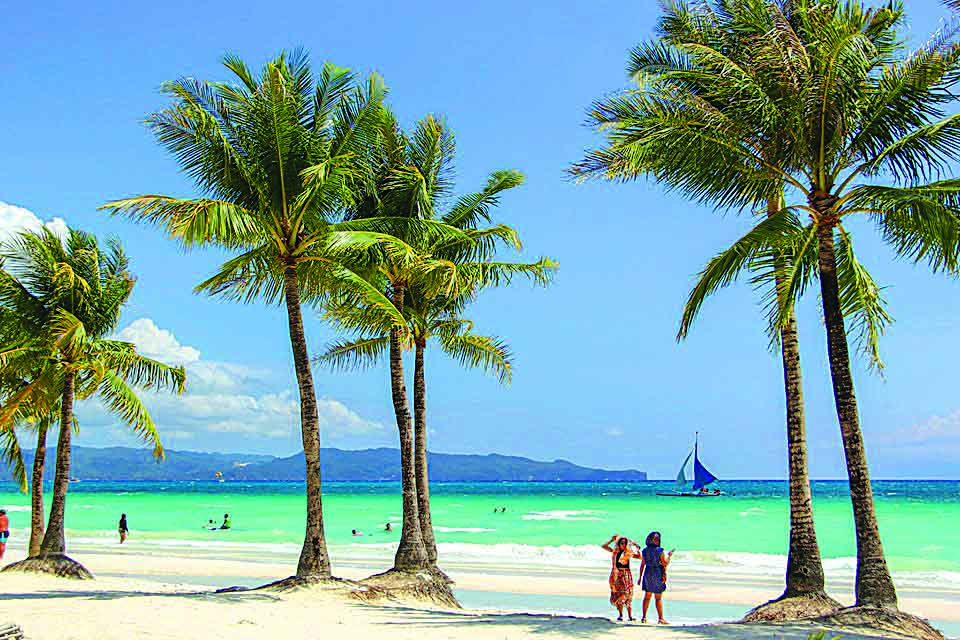 ILOILO City – To provide quality service to local and foreign tourists, the Department of Tourism (DOT) in Western Visayas assured that establishments in the world-famous Boracay Island are fully compliant with the agency's regulations.
DOT-6 regional director Helen Catalbas said "only a few" of the mandatory establishments have yet to secure accreditation.
As of Aug. 31 this year, 374 accommodation establishments were already accredited by the DOT.
The 374 accommodation establishments translate to 13,554 in total rooms.
"The accommodation establishments and travel and tour agencies, and tourist transportation, most of them, 95 percent already have obtained their accreditation from the DOT," she added.
The mandatory ones, according to Catalbas, include accommodation establishments and tour operators.
"Meaning they are already compliant with the Department of Environment and Natural Resources regulations, with the Department of the Interior and Local Government and the local government units' (regulations)," she said.
Meanwhile, 78 travel and tour agencies and four water transport operators in Boracay were already given a green light to operate in the famed-island resort.
Catalbas also assured the carrying capacity of 6,400 per day in Boracay Island is still being followed.
Since cruise ships are barred from the island, the regional director said they can now control the island's carrying capacity.
"Now, there are no more cruise ships, unlike before, so we can control better the carrying capacity," she said.
Meanwhile, the Tourism Regulations Division of DOT 6 on Aug. 31 reported a total of 470 establishments in Western Visayasthat were already accredited by the agency.
Destinations outside Boracay have a total of 157 DOT-accredited accommodation establishments with 56 DOT-accredited hotels, 50 resorts, and 50 accredited accommodation establishments and one home-stay under the Mabuhay Accommodation.
The DOT also accredited 71 travel and tour agencies and 42 tourist land transport operators outside Boracay Island.
Catalbas urged the tourists to deal with the accredited establishments and to transact only with DOT-accredited regional and community guides. (With a report from PNA/PN)