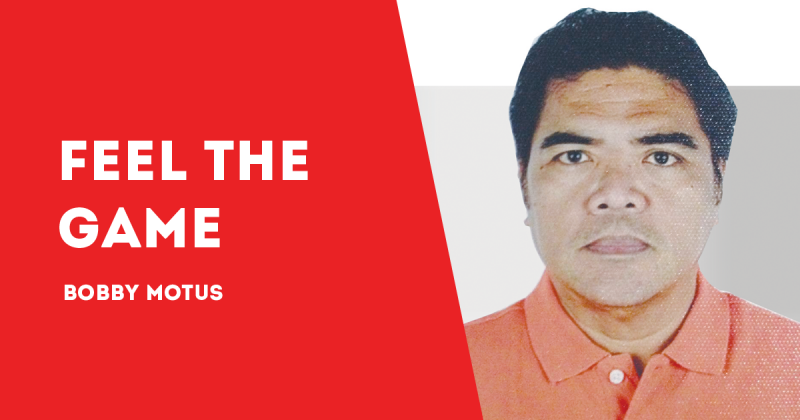 TO FOLLOWERS of this column, my apologies if I missed a few issues as my laptop somehow got corrupted and can't be used.
I called tech support which popped up on the screen, and 30 minutes of talking ended up with them insisting that I buy their virus protection at more than half the cost of the laptop when we bought it. No freaking way.
With my wife Denise, we brought it to the dealer for repairs and was told it would take at least three days to correct the problem. If only cleaning corruption in our system of government were this simple…
I'm so low-tech that I don't know how it got into trouble. I seldom play the installed games on the laptop and my main use is for correspondence and some social network stalking.
From where we're based now and coming from the dealer, we killed time and went inside a public library. While there, we explored the place, checked the souvenir shop and resisted the temptation to buy some rare books, applied for library cards and got awed with the photograph and film archives, cavernous reading halls and research areas with Wi-Fi and individual Apple computers.
Walking along the same stretch of road to catch a bus ride home, we passed by Uniqlo's flagship store and got curious with the security people at the store's entrance. The city is not only full of tourists and famous people but also of queers so we inquired what's happening.
One security guy built like a pro wrestler said some tennis celebrity is coming and it was obvious that he's not familiar with tennis because when we asked who, he pointed inside the store and said, "The one on the wall."
Since Uniqlo sponsors both Kei Nishikori and Roger Federer and both have huge posters inside, we asked which of the two on the wall and he replied, "The one with the headband". And of course, it's the Fed Express.
It was about 3:30 p.m. and he said R-Fed will be in at 4 p.m. So I and my wife went inside the store in the hope of seeing one of the GOATs of tennis. Timing is everything as we were at the right place at the right time.
Browsing around and then finding the best spot to catch him, we positioned ourselves just outside the cordoned area where he was having a press conference. Beside us was a lady from Laguna we befriended and had with her some photos of R-Fed and a Sharpie for autograph signing. She said she'll be rushing to another establishment as Novak Djokovic will also be there for a similar event and asked if we would like to come along. Yes, she also had some Novak photos for signing. We politely declined the invite.
After two and a half hours, R-Fed emerged from the media interview wearing a crisp gray sports jacket. We were among the first lined up along his way that it was easy for him to grab the Sharpie and sign items presented to him. The lady got her photo signed, and since we failed to buy some R-Fed caps or shirts, I expanded my chest to my best Schwarzenegger impersonation and had the shirt I was wearing signed. Oh, what a feeling when you're face-to-face with a tennis legend. My wife was simply star-struck and said he's so guapo in person. Yeah, and I'm…whatever.
Going down and out of the store, we had some approving looks from fans, with someone even asking if I would be willing to let go of it for some amount. No, thank you very much. Later in the evening, the lady from Laguna messaged my wife that she did get her Novak signature.
The autographed shirt will be sent to a sports memorabilia firm that authenticates signatures in its unwashed and kind-of-smelly glory, have it framed with the certificate of authenticity and be displayed along with a few of my personal sports collectibles.
I felt really bad when the one thing I depended on for my daily correspondence had some serious issues but at the end of the day I was rewarded with a one-in-a-million chance to be up close and personal with THE Roger Federer, with his signature as a bonus. (Reactions welcome at [email protected] or [email protected]/PN)