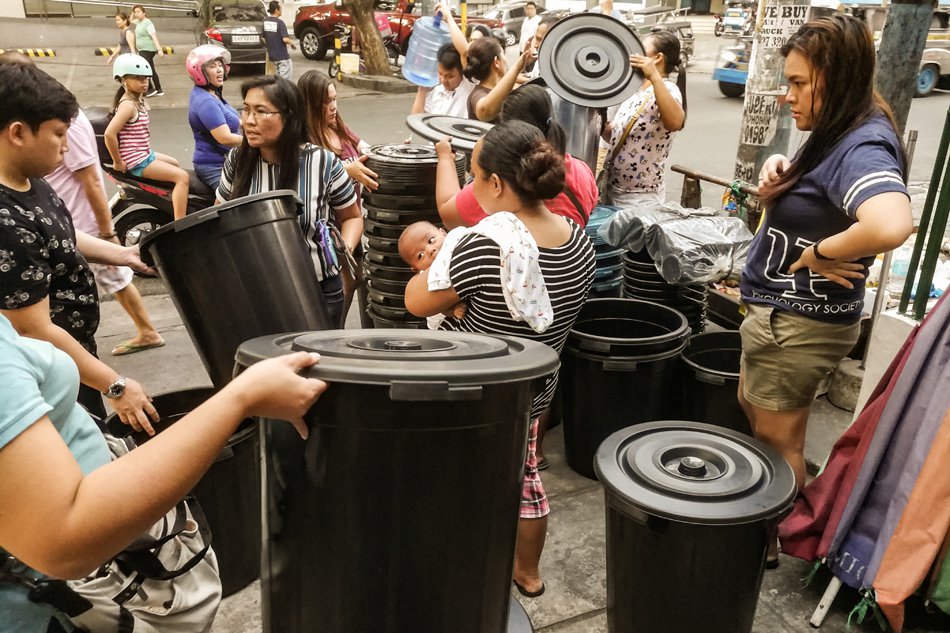 MANILA – The Department of Trade and Industry on Thursday urged local government officials to help monitor reports of price increases due to a water shortage that has brought misery to tens of thousands in Metro Manila and nearby areas.
Manila Water, which services Metro Manila's east zone, has cut supply in several areas as the water level in La Mesa Dam, its emergency source, dropped due to lack of rain and high demand.
This has led to price increases for pails, drums, purified water, and carinderia fare in some areas.
DTI has no jurisdiction over water containers and refilling stations, and only covers bottled mineral water, which has yet to see any price movement, said undersecretary Ruth Castelo.
"Ang LGUs baka pwede pakiusapan mag-inspekesyon," she told radio dzMM.
Profiteering is punishable with a fine of P5,000 to P2 million on top of imprisonment, she said. (ABS-CBN News)