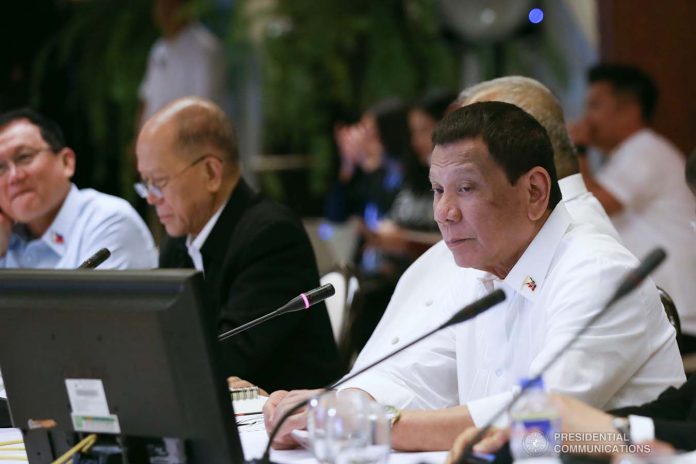 MANILA – President Rodrigo Duterte wanted to talk with the people behind the controversial 1997 water concession agreements as he insisted on not paying the Maynilad and Manila Water.
"Kaya gusto ko silang makausap. Hindi ito maareglo hangga't hindi ko makausap 'yung mga concessionaires," the President said in a speech at the Malacañang on Monday evening.
President Duterte made the statement as the Department of Justice announced that it is working to revise the concession agreements with Maynilad and Manila Water after they found several "onerous" provisions in the deals.

"Kaya sabi ko, paano mo aregluhin 'yan ngayon? They say na, "aregluhin natin." How? How will I compromise? It's plunder. That is the classic economic plunder. How can now I tell the people as President: Adre, p***, aregluhin na lang natin 'to. Tell me. Tell me those f****… Tell me kung papaano ko sabihin sa tao?" he added.

The President also claimed that the water companies have cheated the public of trillions of pesos for passing corporate income tax payments to the consumers and for their failure to establish wastewater treatment facilities

"Trillion 'to, sobra. The fact alone that all these years we were paying a fee para sa water treatment but it's never came into being all these years. Then corporate income tax was passed on to the Filipino people," Duterte said.

The President last week threatened to pursue economic sabotage charges against the water distributors as he claimed that Filipinos were being "milked by billions."/PN