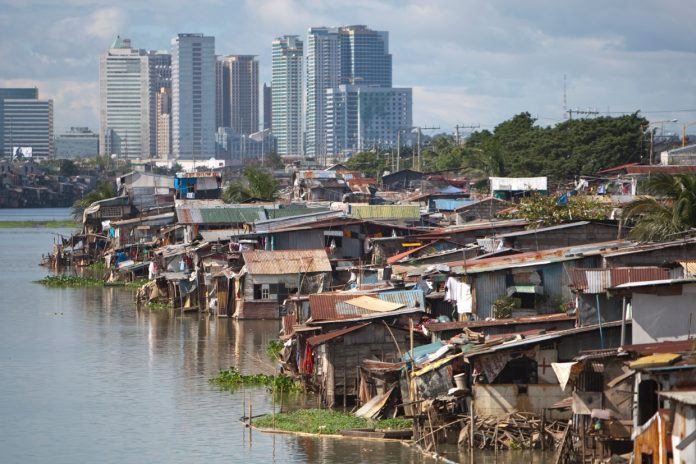 MANILA – The decline in the number of poor Filipinos today is a testament to the country's sustained economic growth, as investments continue to come in, creating more jobs, according to an official of National Economic and Development Authority (NEDA).
The Philippine Statistics Authority (PSA) reported the poverty incidence among Filipino families declined to 21 percent during the first half of 2018 from the adjusted 27.6 percent during the first half of 2015.
This is referred to as the proportion of the population living below the poverty line to the total population.
"Overall, it is encouraging to see poverty continuing to decline as lives of Filipinos continue to improve," NEDA officer-in-charge undersecretary Adoracion Navarro said.
Navarro highlighted the growth in per capita income of the bottom 30 percent of households which picked up significantly to 29.2 percent in the 2015-2018 period, from only 20.6 percent in the 2012-2015 period.
This implies an increase in real incomes of the poor, which has helped in reducing poverty among Filipinos, she said.
Navarro identified higher wages and salary incomes as the top contributor to the strong income growth for the poorest 30 percent of households, followed by domestic cash receipts/support including from government, and entrepreneurial activities.
"In particular, the growing contribution of industry, particularly construction and manufacturing, to output and employment, are creating more income-earning opportunities that are accessible to the poor," she added.
Navarro said the implementation, expansion and enhancement of government's social programs, such as the Conditional Cash Transfer Program and Unconditional Cash Transfers, have also helped augment incomes of the poor.
To speed up poverty reduction, the NEDA official further said the government hopes to bring about policies that will help stabilize prices, such as the Rice Liberalization Law, while giving farmers technical support through the Rice Competitiveness Enhancement Fund (RCEF).
"We are also calling for more opportunities for entrepreneurship, job creation, and sustainable livelihoods for our low-skilled labor force," she said.
Navarro said they are also continuing the push for reforms that facilitate the creation of new businesses and boost the outputs of firms, which will eventually translate to high-productivity jobs.
"These are the reduction of foreign investment restrictions and the package 2 of the Tax Reform Program, which will lower corporate taxes and rationalize investment incentives," she added. "Attracting investments, however, should not be limited to urban growth centers but also to other regions and provinces." (PNA)