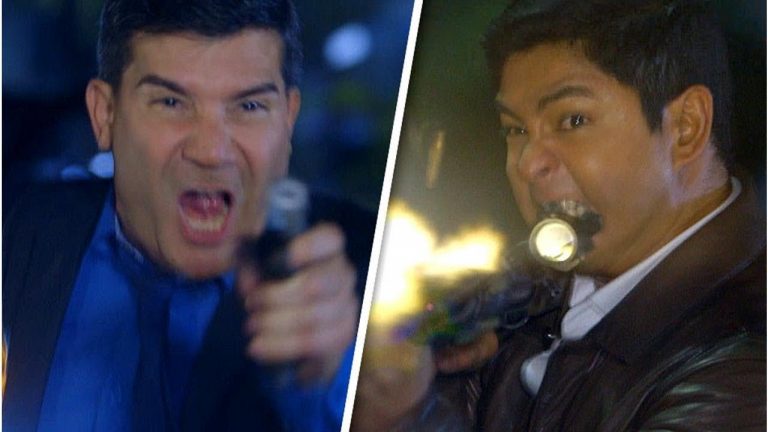 TWO major characters in "FPJ's Ang Probinsyano" exited the top-rating series on Thursday, bringing the tally of onscreen deaths in light of the election campaign period to four.
President Cabrera (Edu Manzano) and Cardo (Coco Martin) face off for the final time in the March 28 episode of 'FPJ's Ang Probinsyano.' ABS-CBN/Dreamscape
Edu Manzano and Mark Lapid, who portrayed President Cabrera and Anton respectively, made their final bow as their characters were killed in an all-out exchange of bullets between Cardo's (Coco Martin) Vendetta group and the forces of the corrupt chief executive.
The back-to-back character deaths happened on the eve of the local election campaign period. Candidates are banned from making showbiz appearances during the formal campaign period.
Manzano is running for congressman in San Juan, while Lapid is seeking the mayoral seat of Porac. Jhong Hilario, whose character Homer died in the Wednesday episode, is seeking re-election as Makati City councilor.
The "Ang Probinsyano" character of senatorial candidate Lito Lapid was also killed off in February, just a day before the campaign period for national-level bets. (ABS-CBN News)