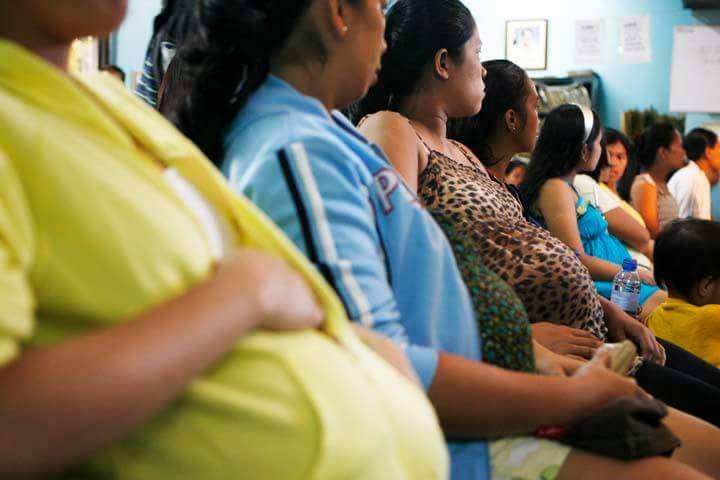 MANILA – The Expanded Maternity Leave law, which was signed into law last Feb. 20, is expected to cost the Social Security System (SSS) an additional P7.5 billion in benefits.
In a briefing, SSS president and Chief Executive Officer (CEO) Emmanuel Dooc said this amount is on top of the PHP6 billion in maternity benefits disbursed in 2017.
Some 289,000 SSS members received maternity benefit in 2017.
As of end-September 2018, SSS disbursed about PHP5.2 billion worth of maternity benefits and this was extended to 241,680 members.
Dooc said they will look for ways to fund this additional benefit even as the state-run pension fund for private sector workers can now impose a hike in monthly contributions following the signing into law of Republic Act (RA) 11199, or the Social Security Act of 2018.
RA 11199 strengthens the pension fund's actuarial life since the mandated additional one percentage point increase in contribution from the current 11 percent, scheduled to be implemented this year, will bring in about PHP31 billion in contribution collections.
This, in turn, will extend the actuarial life of SSS from 2038 to 2045.
Under the Expanded Maternity Leave law, pregnant workers will have 105 days of paid maternity leave, 7 days of which are transferable to fathers.
It gives single mothers additional 15 days leave while a 30-day extension can be made but this will be without pay.
Also, the expanded leave does not discriminate whether the member has already exceeded four pregnancies.
Out of the 11 percent combined contribution of both the members and their employers, only 0.4 percent is allocated for maternity benefit to date.
Dooc said this share should have been increased to 0.5 percent when the maternity leave was increased to 60 days from 45 days for normal delivery and to 78 days from 60 days for caesarian delivery.
He explained that with the deficiency the contribution should be hiked by as much as 0.6 percent.
He said that Taguig Congresswoman Pia Cayetano, who is one of the measure's authors, has given assurance that SSS has the authority under the expanded maternity leave to increase contribution to address the additional cost. (PNA)