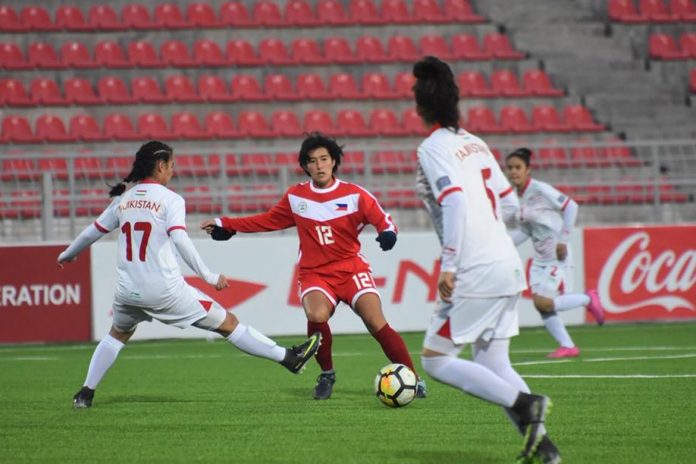 MANILA – The Philippine women's football team cruised to its second straight win in the 2020 AFC Women's Olympic Qualifying Tournament with a 3-1 win over Tajikistan at the Hisor Central Stadium in Hisor, Tajikistan.
Sara Castañeda fired two goals while Shelah Mae Cadag added a conversion for the Philippines last Thursday, scoring a follow-up to their 9-0 domination over Singapore last Sunday.
Tajikistan drew first blood in the match with Khalimova Gunsunbi converting on a strike in the 26th minute. The Philippines was able to even things up before the break with Cadag's conversion.
After a few misses to start the second half, the Philippines was able to notch the advantage in the 50th minute with Castañeda putting the ball past the defense of Tajikistan goalkeeper Sakhina Saidova.
Tajikistan had multiple opportunities to level the count anew but struggled with its attempt until the Philippines wrapped up the victory with another Castañeda conversion in the 76th minute.
The Filipinas under coach Marnelli Dimzon will have a lengthy break before plunging back into action against Mongolia (Nov. 11) and Chinese-Taipei (Nov. 13).
The first round of the 2020 Olympic qualifier was the third time the Filipinas have competed abroad after participating in the AFC Women's Asian Cup and the AFF Women's Championship./PN