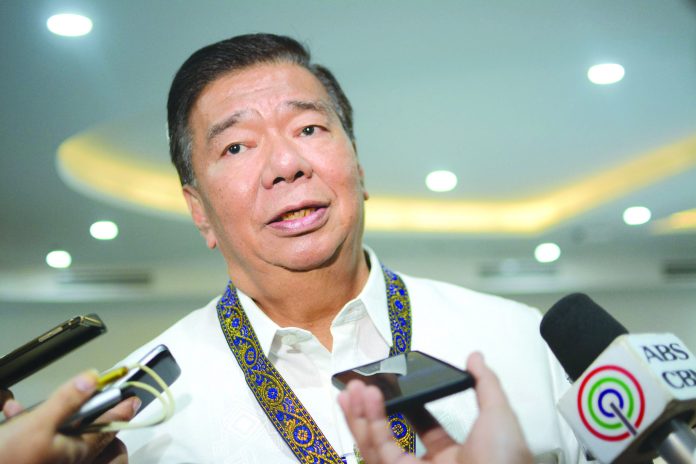 MANILA – Sen. Franklin Drilon is mulling to file a law that will give the Department of Justice (DOJ) more control over Bureau of Corrections (BuCor) following the reported corruption incidents in the New Bilibid Prison.
Drilon said instead of "administrative" oversight, he wanted DOJ to have "direct control and supervision" over BuCor.
"This is one of the loopholes that we should look into. The corrupt officials in the BuCor took advantage of the law that gave too much power to the bureau to the extent that there is no more check and balance," Drilon said.
DOJ secretary Menardo Guevarra said the Congress must pass a law that will give "stronger power" to BuCor after it was removed in 2013 and merely retained its administrative supervision to the controversy-hit agency.
"I am beginning to think that the law itself that supposedly strengthened the BuCor (and consequently diminished DOJ's control over it) may have to be reviewed," Guevarra said.
Under Republic Act No. 10575 or the BuCor Act of 2013, the BuCor was defined as a "line bureau" and a "constituent unit" of the DOJ.
The department exercises "administrative supervision" over the bureau "except that the DOJ shall retain authority over the power to review, reverse, revise or modify the decisions of the BuCor in the exercise of its regulatory or quasi-judicial functions."
"We should give the DOJ direct control and supervision of the BuCor consistent with Department Order 953 which requires that the release of heinous crime convicts must have prior approval of the Justice secretary," Drilon said.
"This is a form of control but it is only a department order. We need to amend the law to provide a legal basis for this," added Drilon./PN