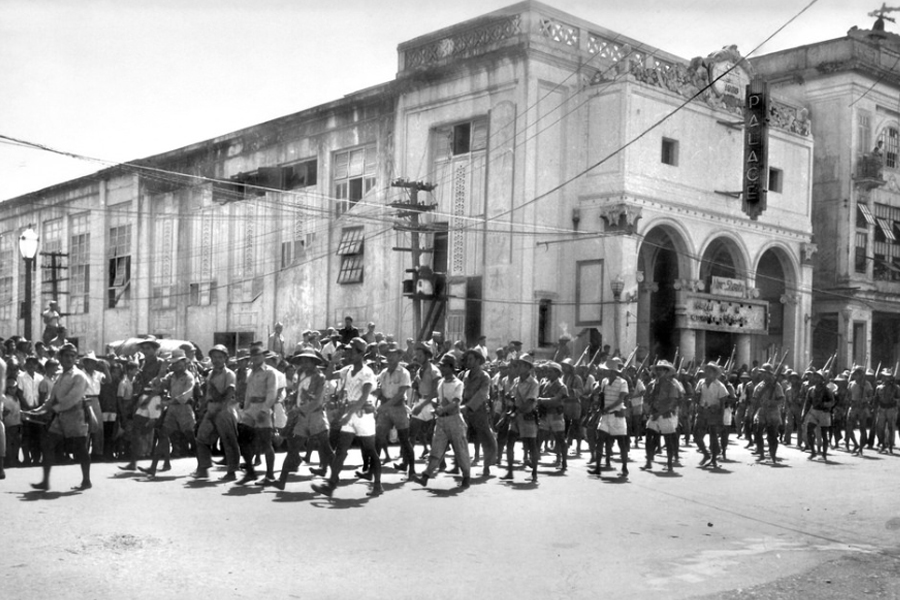 ILOILO City – Today, Ilonggos commemorate the 74th Liberation of Panay – a public holiday in the islands of Panay, Guimaras and Romblon.
March 18, 1945 had historical and sentimental significance to war veterans and the people of Panay and Romblon. It was the day when Panay Guerilla Forces launched the final assault on the Japanese Imperial Armed Forces during World War 2.
Guimaras was included in the celebration because it was part of Iloilo province in 1989 when then President Corazon Aquino issued Proclamation No. 430, "An Act Declaring March 18 of every year as Victory Day in the Islands of Panay and Romblon including the cities of Iloilo and Roxas."
She cited the Free Panay Guerilla Forces, 6th Military District, composed of the officers and men of the 61st Division Philippine Army. They preferred continuing the fight than surrendering after the fall of Bataan.
Together with other units of the United States Army Forces in the Far East (USAFFE) and civilian volunteers from all walks of life such as lawyers, doctors, engineers, nurses, teachers, fishermen, farmers and students, "Panay guerrillas harassed, sabotaged and decimated the Japanese Imperial Armed Forces in the islands of Panay and Romblon throughout World War II in the name of country, freedom and democracy," part of Proclamation No, 430 read.
Today's commemoration program will be held at the Balantang Memorial Cemetery National Shrine in Barangay Quintin Salas, Jaro district.
According to the Philippine Veterans Affairs Office (PVAO), Iloilo was where the country had the most successful resistance movement during the war against the Japanese.
The success of the movement here was boosted by the supportive political leadership. General Macario Peralta provided the military leadership and Tomas Confessor, governor during that period, provided political leadership.
More than a hundred of the little more than 8,000 World War 2 guerillas still alive today are from Iloilo, according to PVAO./PN