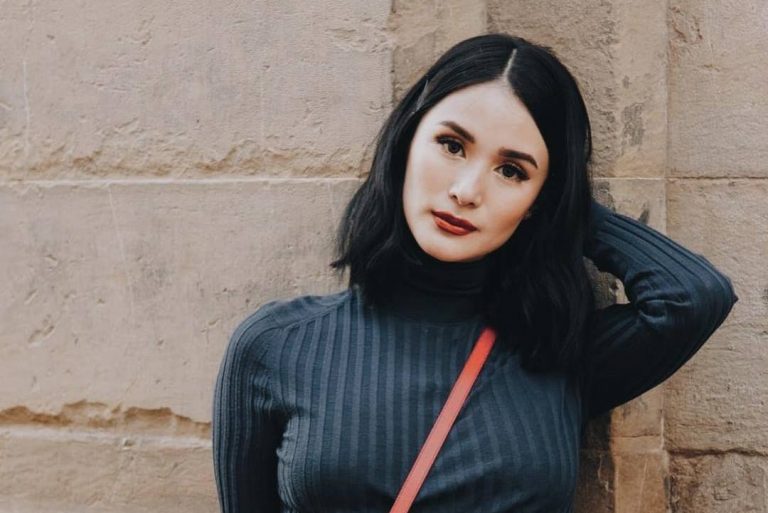 HEART Evangelista got her big break on the 2000s teen show "G-Mik" as Missy, and recently, a throwback video of Heart during that time made the rounds on Twitter.
In the clip uploaded by Twitter user @kyliedgreat, we can see a teenaged Heart dancing on what looks like a variety show with other young stars at that time. In the caption, the Twitter user pointed out her adorably "unsynchronized" dancing skills and compared them to that of GirlTrends, the girl group in "It's Showtime" which became internet famous after their uncoordinated performance videos went viral.
"Pa-request naman kami ng dance collaboration mala ganito @heart021485 GirlTrends who?" wrote @kyliedgreat.
And, of course, this tweet didn't go unnoticed by Heart. Tweeting back, Heart said, "Hahaha giling was never my forte! Hahah mag-paint ka na lang baby Hearty!"
Heart went on to explain more about the video when another Twitter user commented that she was "kulang lang sa practice." She revealed that she was 15-ish when this was taken and that she didn't know that dancing was a requirement to being an artista.
"This was one of my first performances ever. I think I was 15! 'Di pa talaga ako marunong niyan! Gusto ko lang maging part ng 'G-Mik' and didn't know kasama pala sa package deal ang pagsayaw!" Heart replied. (Cosmo)