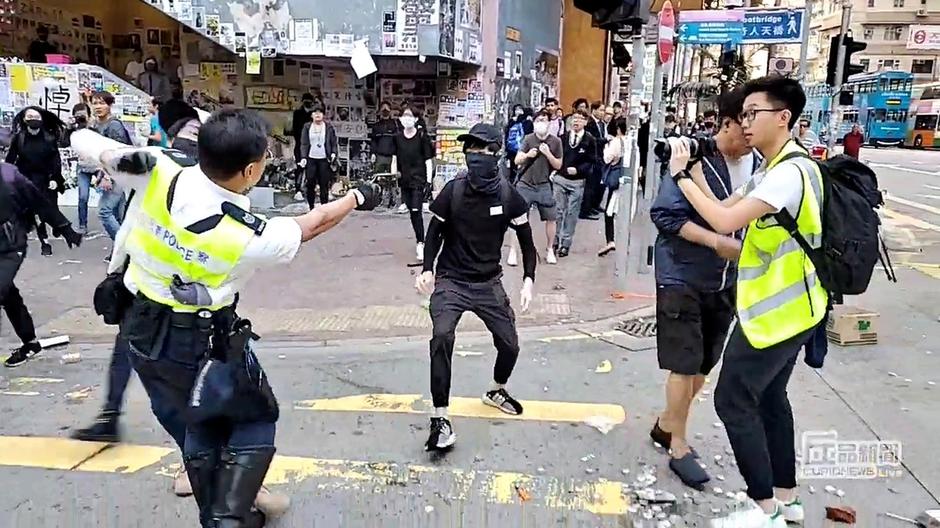 HONG KONG – Police shot and wounded at least one protester here, reports said, as anti-government demonstrations enter their sixth month.
Video footage showed a protester lying in blood with his eyes open.
A hospital authority said the 21-year-old man suspected to have been wounded during the incident in Sai Wan Ho was admitted to a hospital on Monday and was undergoing an operation.
Police first began using live rounds as warning shots in August and have shot an 18-year-old protester and a 14-year-old, both of whom survived.(Reuters)