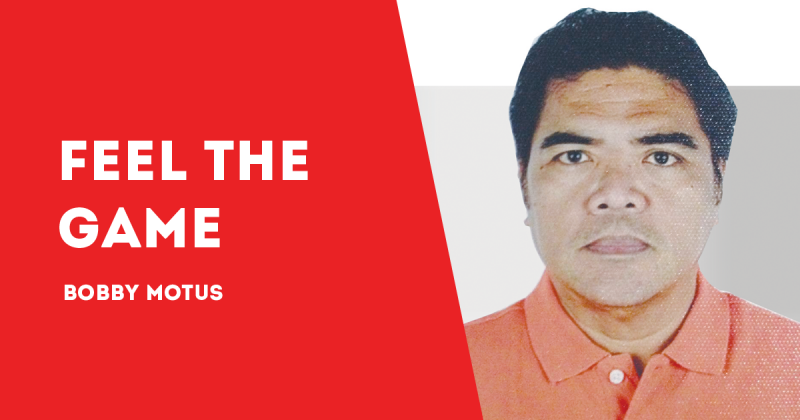 HOUSE Resolution #388 has been passed in Congress. It sought to ban foreign players from playing in school leagues.
Cong. Mikee Romero said the practice is detrimental to our local players because "it stops the growth and shortchanges the development of various sports programs in the Philippines."
Further, he added that colleges and universities having foreign athletes have a "a total disregard to the true meaning of fair play by giving "undue advantage", and it "destroys the beautiful game of basketball."
The resolution does not cover only basketball as local colleges and universities have foreign student-athletes in their football, volleyball and athletics teams.
The average height of Filipinos is somewhere between 5'-5" and 5'-8" and having locals several inches above that range is a bonus, specially to sports teams. Because of that strong desire to win (in basketball in particular), school teams scout for talents, usually from African countries, to beef up their lineups.
Of course, roster spots which could have been given to locals, now belongs to the taller, heftier and much more effective import. If only a few schools in a particular league, let's say in the NCAA, have foreign players, then it is "a total disregard to the true meaning of fair play". But to the best of my knowledge, except for a very select few, everybody's doing it, so it's safe to assume it is kind of fair.
About two years ago, I did a piece on import dependency in the school leagues and my point in that column was the missed opportunity of our local student-athletes because of these imports. The issue here is foreign student-athletes, NOT foreign students.
I still don't favor foreign imports in school leagues but since it is already practiced, then we sing, "Let it Be". Again, no bias on these athletically-gifted foreigners; they came here because they're needed. And I do not think their presence in the school leagues "stops the growth and shortchanges the development" of our sports programs.
What is shortchanging and messing everything is the in-fighting and politicking in our sporting agencies. Not the imports.
Of course, they bring in the fans and the wins. Seldom do we see lean crowds in the NCAA and UAAP games as students as well as alumni support their respective schools.
Cong. Romero, a former de La Salle Green Archer, said he was forced to sponsor the resolution because of our fruitless FIBA campaign. He also noted some foreign players jumping to other school leagues, losing the "sense of affinity" between players, spectators and fans. I definitely agree on this.
Further he added that it makes maintaining a team more expensive. He should know because he owns North Port-Batang Pier in the PBA.
Talking about the Green Archers, of the eight-team field in UAAP men's basketball, they sit in an unfamiliar spot at the bottom half of the standings. Uhm, just an observation, no relation to the proposed ban.
On the other hand, maybe our school leagues should give the MVP awards to deserving locals (my goodness, we have plenty) and to their foreign reinforcements a Best Import award. Technically speaking, they are imports. Our locals never, ever have a fighting chance against them in any MVP race./PN