ILOILO City – A new two-storey building has been built at the Iloilo Provincial Hospital in Barangay Rumbang, Pototan, Iloilo.
The P100-million project was aimed at providing patients comfort and more effective service, the provincial government said.
Capitol turned over the building to the Provincial Hospital on April 12.
The outpatient department, medical ward, surgical ward, operating room complex, ob-gyne ward, dietary, canteen, elevator, nurses dorm, morgue, and basement for laundry and maintenance are housed in the building.
The project was part of capitol's Hospital Efficiency Assurance through Reform and Transformation Program.
It is important for the sick – especially the poor, who cannot afford treatment in hospitals in the capital city – to have a convenient medical facility, said Gov. Arthur Defensor Sr.
"Ginatinguhaan naton nga ma-upgrade, mapasaka ang kalidad sang mga ospital sa probinsya," said Defensor, who led the turnover.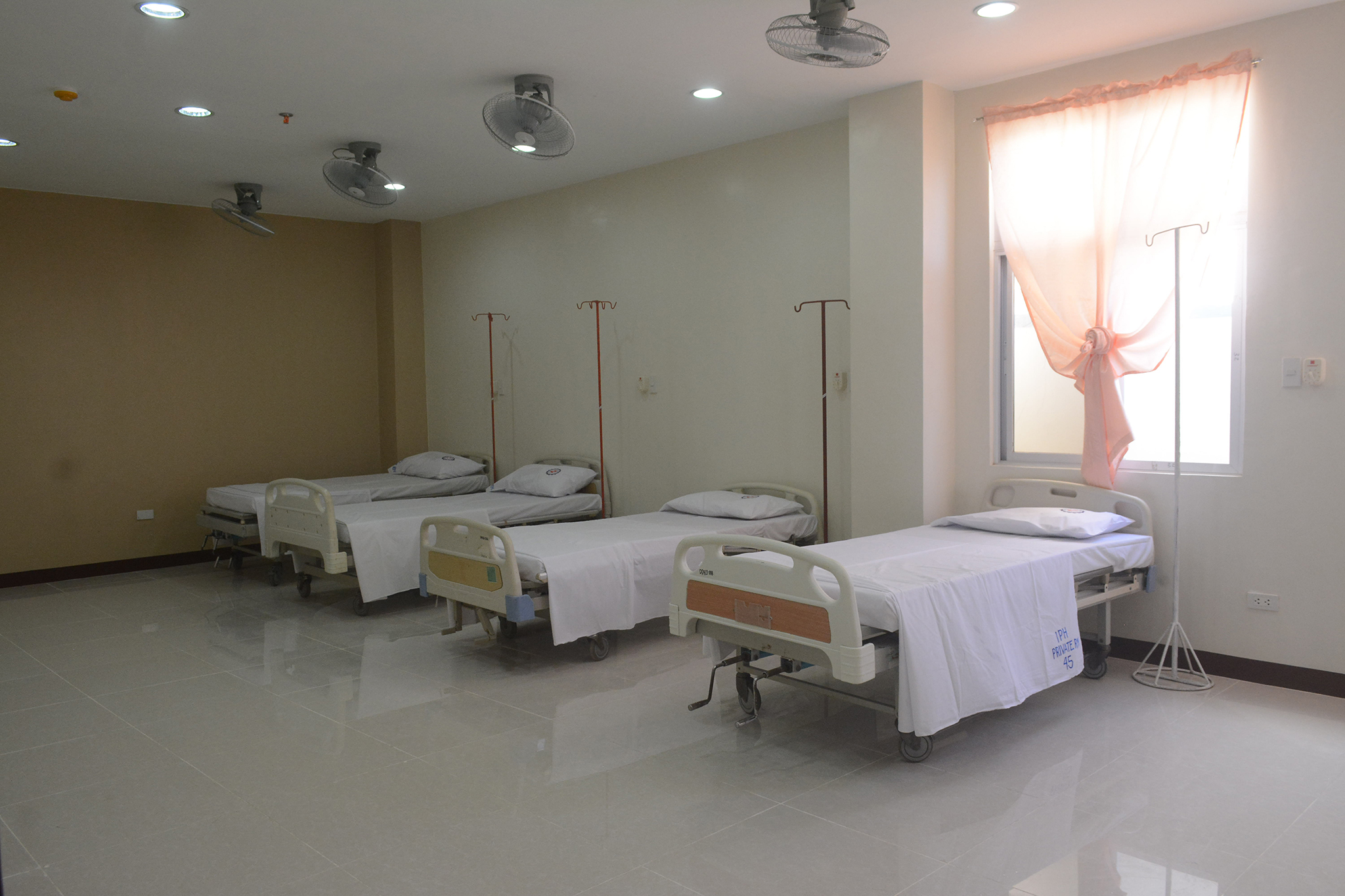 "Amo lang gid [ini] ang makaserbisyo sa matuod-tuod nga mga imol," the governor stressed.
Dr. Prem Parcon, chief of hospital, said their bed capacity increased to 200 from the previous 100, and they now have an Intensive Care Unit (ICU).
The Department of Health was also contributing to the upgrading and expansion of the Provincial Hospital.
In 2015 the DOH allocated P14 million for the repair of the ground floor on the right side of the administration building, emergency room, ICU, and central supply room, said Parcon.
In 2016 the department poured in P30 million for a two-storey building that will house the radiology department, laboratory and pharmacy on the first floor and the pediatric ward and doctors' quarters on the second floor.
Moreover, in 2017, the DOH set aside P27.5 million for another two-storey building that will have a medical ward, medical pulmonary offices, ECG room, and stockroom on the first floor and pediatric ward on the second floor.
Provincial Administrator Raul Banias, chief of the provincial government's Hospital Management Office, expects all construction work at the Provincial Hospital to be completed in eight months.
Capitol also allots P40 million every year for the provision of equipment and beds, among other needs of the Provincial Hospital, Banias disclosed./PN