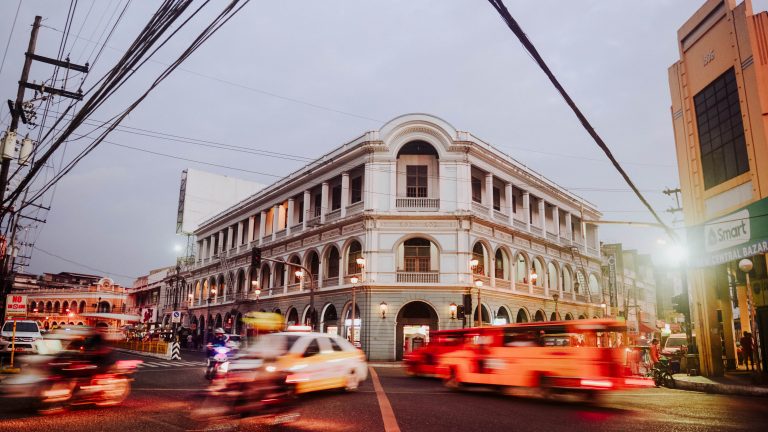 BY GLENDA TAYONA and RUBY SILUBRICO
ILOILO City – "Sister cities" of this metropolis will be feted tonight as part of Iloilo City's 81st Charter Day celebration.
The program will be held at the century-old Elizalde Building on JM Basa Street at 6 p.m.
With the theme "Weaving of Cultures" it aims to showcase Ilonggo culture and enhance Iloilo's cultural and economic exchanges with its sister cities.
"We want them to see a glimpse of our city and culture. This event is the best venue to let them know more about us and what we can offer," said Mayor Jose Espinosa III.
To ensure a peaceful celebration today, the Iloilo City Police Office (ICPO) is mobilizing some 200 policemen, said Senior Superintendent Henry Biñas, city police director.
"We have enough men to secure residents and guests," he said.
The ICPO has not monitored any threat, stressed Biñas.
He, however, urged revelers to be wary of petty street criminals such as pickpockets and snatchers.
Iloilo City has sister city pacts with 11 cities in the Philippines and abroad. These are Stockton City, California in 1956 (its first-ever sister city); General Santos City and South Cotabato in 1980; Agat, Guam in 1994; Mandaue City, Cebu in 2007; Quezon City in 2008; Bacolod City in 2010; Rosario City, Batangas in 2011; San Juan City, Metro Manila in 2013; Tacurong City in Mindanao in 2014; and Koronadal City, also in Mindanao, in 2014.
The cooperative agreements allow the promotion and exchanges of programs in various fields.
Among those that confirmed to join tonight's "Sister Cities Night" are officials from General Santos City, San Juan City and Tacurong City.
Aside from sister city pacts, Iloilo City has also "friendship cities" in the country and abroad such as Taguig City, Ichon City and Tongyeong City (South Korea), Puerto Princesa City, Hsinchu City (China), Tagum City, and Bilbao City (Spain), and among others.
Jaruda-Espinosa said Iloilo City hopes to forge sister city ties with Valenzuela City, Honolulu (Hawaii), Guangzhou (China), and Yangju (South Korea).
Among others, tonight's program will include a fashion show featuring native hablon fabric creations by Ilonggo designers.
"This will be similar to what we did during the trade mission in New York and Washington D.C., USA in June. But this time city hall department heads will serve as models. We believe it's not enough to say that you're proud of your culture. You must wear your culture and show it to the people," said Jaruda-Espinosa./PN