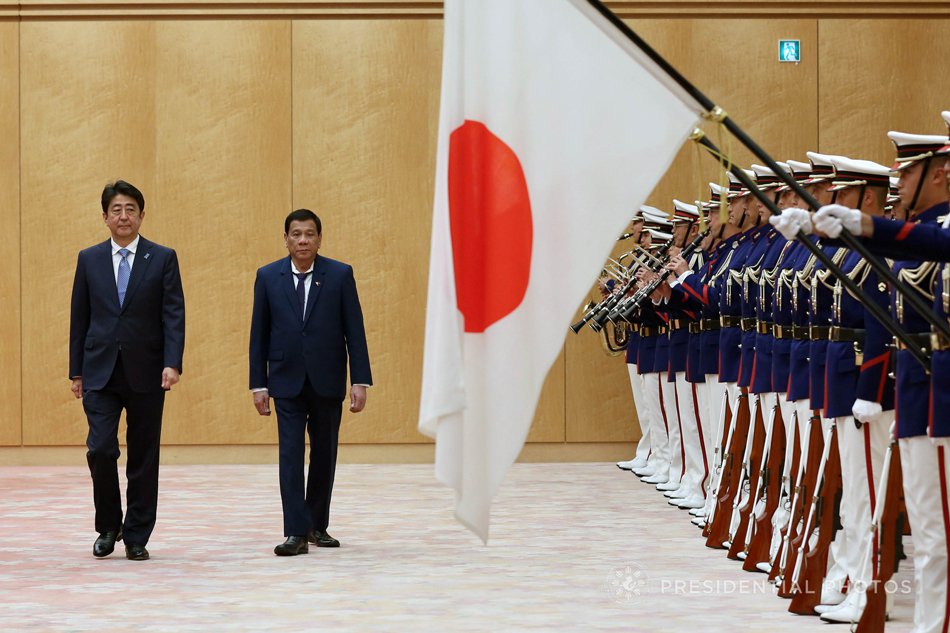 MANILA – Japan's loans to the Philippines will pass scrutiny "very easily" due to good terms, a Filipino businessman promoting economic ties between the two nations said Wednesday.
President Rodrigo Duterte, during a Cabinet meeting last Monday, sought a review of all government contracts to make sure that the state will not be at a disadvantage.
For the Malolos to Tutuban railway and the Metro Manila Subway, Japanese loans have a 40-year tenor, 12-year grace period and 0.1 percent annual interest, said JJ Soriano, secretary general of the Philippines-Japan Economic Cooperation Community.
"I think they will pass muster very easily considering the very, very high quality terms and conditions we got from the Japanese government," Soriano told ANC's Market Edge.
"I don't think there is problem with any Japanese loans," he said. (ABS-CBN News)